CrowdFund Productions, a Colorado based crowdfunding and event management company, recently completed its research titled "Crowdfunding for Wearable Technology."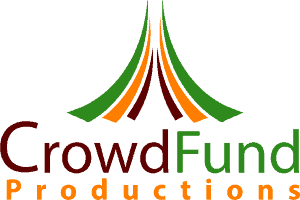 The industry, which includes activity tracking, health monitoring devices, smart textile, virtual reality hardware, wearable computers and hands-free communicators, already has reached billions of dollars in sales and continues to rapidly grow.
Alongside huge global corporations that spend millions of dollars on R&D, small startup around the world have created revolutionary new products. Crowdfunding has become the mainstream in brining these ideas to market.
CrowdFund Productions CEO Elena Mikhaylova stated,
"We researched 300 wearable technology projects which have raised money on two of the largest crowdfunding platforms, Kickstarter and Indiegogo and combined these campaigns to raise almost $50 millions dollars." 
Through its research they found that crowdfunding for wearable technologies has grown hugely over the last several years. There are only six campaigns, when combined, to have raised less than $400,000 in 2011. During just three months of 2014, they have seen 45 active campaigns. Successful projects have raised over $8 million dollars between January and March of 2014.
The major problem of the industry is the lack of responsibility from the creators. Only 24% of the projects that reached their funding goals in 2010-2013 on Indiegogo and 51% of successful projects on Kickstarter have delivered the funded products to their backers. For flexible funding Indiegogo campaigns these numbers are even worse.
The research was conducted for the first time in history and provides invaluable data to highlights major industry trends, potential problems and to evaluate the growth rate for the market niche.

Sponsored Links by DQ Promote