Sharing a story about one of its successful crowdfunding campaigns, Indiegogo recently connected with with Kyson, Joanna and Stephanie of Bamboo Lota to provide a special insight for future campaigners. Now Bamboo Lota was not a high profile, big dollar campaign but certainly a project full of merit.  Bamboo Lota's mission is to alleviate deforestation and poverty through bamboo-based energy alternatives.
The three stated, "We founded Bamboo Lota in 2009 in a UCB Haas School of Business course 'Entrepreneuship to Address Global Poverty.' One of us was assigned the country of Malawi for a project, the goal to create a social venture that would be sustainable and, hopefully, profitable".
They continued, "Before we discovered Indiegogo, funding for our project came in a variety of ways. We entered social venture contests, received funding from  angel investors, won contests by popular vote and gained support from individual."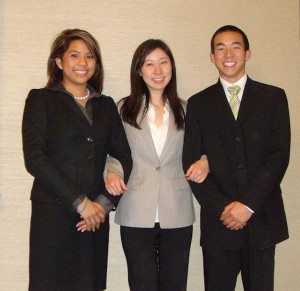 When revealing the reason they choose Indiegogo, the founders noted,
"We wanted a way to include people from other social networks, and also reach out to those who were equally interested in bamboo. We knew Indiegogo would also work well for communicating with the wide range of supporters who were already backing our project. Lastly, we had friends who'd successful raised funds through Indiegogo, so we wanted to give it a try!"
In regards to what the funds went towards, Kyson, Joanna and Stephanie noted, "We used the money to go to Malawi for fieldwork and meet with the government officials and NGOs on the grounds. Since returning, we've partnered our efforts with colleagues at MIT and Berkeley to use their facilities for further government-requested testing".
"We also built a charcoal kiln sourced from local resources for the community to create bamboo charcoal. Finally, we educated locals on the bamboo-to-charcoal process, so they could operate the kiln after we left," they added.
In regards to their own crowdfunding advice, the young entrepreneurs said, "Definitely try to expand beyond your personal network. Pick perks that are easy to distribute – we got a little overly ambitious with ours, and the logistics take a lot of time and effort. If you're strapped on time and resources, maybe pick something that you can send electronically."
Have a crowdfunding offering you'd like to share? Submit an offering for consideration using our Submit a Tip form and we may share it on our site!