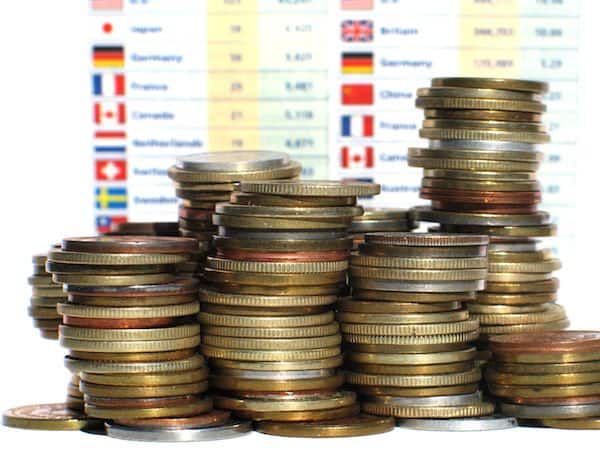 The recent commotion concerning crowdfunding legislation is easy to understand considering Europe's seemingly passive attitude concerning crowdfunding (J.D. Alois) and the discussion on open or closed crowdfunding markets. Accreditation can help to speed up the development of industry-fit regulation, but it requires companies to play ball and be vulnerable. A difficult requirement in a fiercely competitive market.
The situation calls for accreditation
What situation has created the cut-throat environment that crowdfundingplatforms face? Alex Feldman, initiator of CrowdsUnite (a great crowdfunding-filtering database), says on CrowdCrux that approximately over a 1,000 crowdfunding platforms exist. In addition, the success rate of crowdfunding campaigns leaves room for major improvements. On top of that, crowdfunding guides are ringing the alarm about crowdfunding scams, the most well- know probably being Kobe Red Beef Jerky. It's clear the industry is in need of guidance, which is most likely to be found within the industry itself, and implemented via accreditation.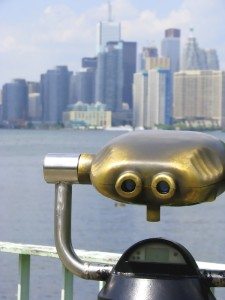 Accreditation in itself is a valuable tool in order to prevent fear, scams and the proliferation of low-quality sites which could lower the value of crowdfunding for the economically valuably ventures that we need to rebuild our economies. Fear from the side of governments, traditional funding institutes, investors and entrepreneurs can be reduced as a crowdfunding platform is publicly accountable via accreditation. Being accredited also shows stakeholders that a crowdfunding platform is involved in continuous improvement and reviews its quality to independent quality supervisors on a regular basis.
In relation to actual governmental legislation, there are several reasons why accreditation can serve as a pre-assessment of the regulations that will be implemented later on. Creating accreditation helps to create a forum where the industry can voice their expectations, needs and demands in combination with a sense of what are reasonable requirements. They have a chance to shape legislation instead of being fully dependent. Accreditation can also relieve local and international governments if they don't feel the need to develop full scale regulations. When full scale regulations are a next step, accreditation is good way to test the practicality of possible supervisions. Finally, it might be faster than waiting for (international) regulation to be developed, giving the crowdfunding industry a chance to quickly increase the overall quality of the industry.
What should be in an Accreditation Program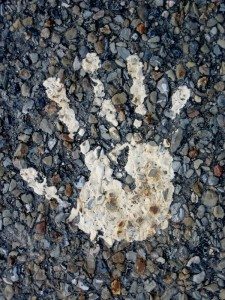 At Symbid, we've helped to develop the only accreditation program for crowdfunding in existence, the CAPS program. Yes, there is already accreditation in place. What's in there? Crowdsourcing.org's CAPS program focuses on Operational Transparency (a clear outline of the platform's activities); Security of Information and Payments (personal and payment data are secured); Platform Functionality (the platform should work properly); and Operational Procedures (working with standard processes).
But that's not enough. It's to easy to meet these requirements as the scams show. Currently, the program is meant for the entire crowdfunding industry, mixing donation models and equity models as they are apples and oranges. If a platform meets all these requirements, there is still no guarantee that the project is real, the person behind it is really who (s)he says (s)he is, the money is used for it's intended goal, what the chances of success are for a campaign and what the risk is that an investor will loose his money. A guarantee will never be provided, but accreditation allows to streamline the conformity of platforms to a certain set of standards.
A practical requirement would be make a list of cooperating partners obligatory. For example, making sure there is always a third, platform independent party involved that holds the money in its bank account. Another useful addition would require platforms to set up a step-by-step plan in case something goes wrong. Creating standard procedures allows customers to compare service and security levels of a platform. The platform should also be held accountable in the case of a scam and to do everything to prevent it, like arranging personal meetings or make identification via passports or governmental identification numbers obligatory.
In order to create an accreditation program that can be used as a first draft for possible legislation, the industry should openly discuss topics like platform operations, user privacy concerns, money transaction safety, separate legal status for crowdfunding platforms, the amount of risk involved in losing money, the chances of success for a campaign, etcetera. Understandably, platforms are being fuzzy about this type of information, but right now, other authors, media, institutes and crowdfunding information platforms such as CrowdsUnite are drawing their own conclusions. Information that might help shape the ideas that policy makers have about crowdfunding.
It would be stupid not to create an accreditation program
CAPS is a great program, already in place, but no one is talking about it. How come? There has not yet been an industry full (media) debate that has created international attention concerning accreditation. Platforms should clearly mention their CAPS accreditation and express the need for qualification. In addition, there should be more types of accreditation for different types of platform, in order to prevent e.g. donation based platform to also easily offer loans or equity once they have the pass. It also protects donation based platform from having to meet heavy requirements not tailored for their business.
Accreditation should be treated as the next step for legislation: serious and open discussion within the industry is necessary if crowdfunding wants to be a real playing in the capital raising market. Demands for the entire financial sector just went up, but crowdfunding platforms are still playing by their own rules. Crowdfunding is no longer about "cute" initiatives but about real businesses and substantial amounts of capital. Reason enough for crowdfunding platforms to act like a real industry players and create a substantial first step in legislation: accreditation.
_________________________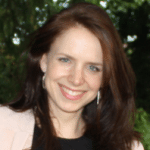 Ludwine Dekker has been coaching entrepreneurs in executing their digital fund raising for three years. As a digital marketing specialist, she specializes in entrepreneurship, technology and fund-raising. As a campaign manager at Symbid she strategically manages the entrepreneur's campaigns and requirements, organizes pitch events, frequently writes for several platforms, and gives workshops.

Sponsored Links by DQ Promote