Tubestart, a crowdfunding & content development platform for digital video creators, has expanded their popular partner program to a total of 7 YouTube Multi Channel Networks incuding Fullscreen and latest additions Machinima, Paragon and Flix Digital.
Tubestart's partner program offers creators and partner networks access to the training, the support and the tools required to successfully leverage their audience to raise money for content production. With crowdfunding quickly becoming the favorite method for YouTubers and Vloggers who seek access to additional revenue streams for their video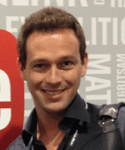 projects – Tubestart has positioned their platform as a complete port olio of funding tools.
"I am thrilled that Machinima has partnered with Tubestart, and now joins the list of YouTube's most successful MCNs that realize the value of crowdfunding for content development. It's our goal to provide the best possible experience for MCNs and their creators. I couldn't be happier." said Tubestart Co-Founder & CEO Josef Holm "…this clearly validates our strategy and the new features and the new design we are releasing very soon."
Crowdfunding for digital video creators is fundamentally different than pre-selling a gadget which is why mainstream sites don't work very well for most video creators. Tubestart will soon release a new feature which will fully automate merchandise sales as crowdfunding campaign perks.

Launched in August 2013, tubestart is the first crowdfunding platform dedicated to the million-plus YouTube content creators and their billion fans. The platform allows creators to monetize content and create subscription- and rewards-based funding campaigns utilizing existing fan bases while connecting with new audiences.

Sponsored Links by DQ Promote