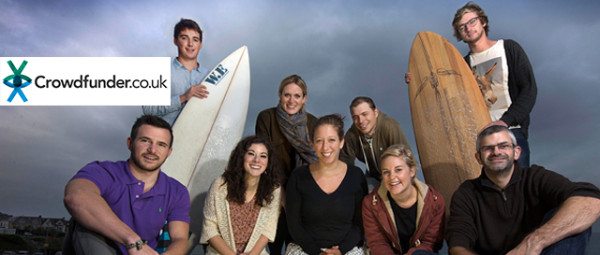 UK based Crowdfunder has had an excellent month.  Having launched an equity crowdfunding campaign on Crowdcube, the company reached their stated goal of raising £500,000 in just three hours.  £230,000 was pledged within the first 15 minutes.  NESTA was first up to pledge contributing £150,000.  The highly successful funding round was the icing on the cake as Crowdfunder was just recently crowned the number one rewards-based crowdfunding platform in the U.K. – besting both Indiegogo and Kickstarter.
To date the company has raised over £1.5 million for over 3,000 projects, funding a wide range of projects from businesses, charities, communities, and social enterprises.  Since merging with Peoplefund.it in 2012, the platform has grown dramatically and during the last 12 months the rate of growth has skyrocketed.
Crowdfunder has been successfully managed by Phil Geraghty who previously was the co-founder of UK's largest network of business directories.  His previous experience has certainly aided in his success but after a month like April, Crowdfund Insider decided to catch up with Phil to get an inside look into his work and crowdfunding philosophy.
 ________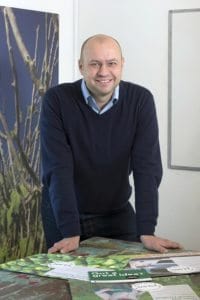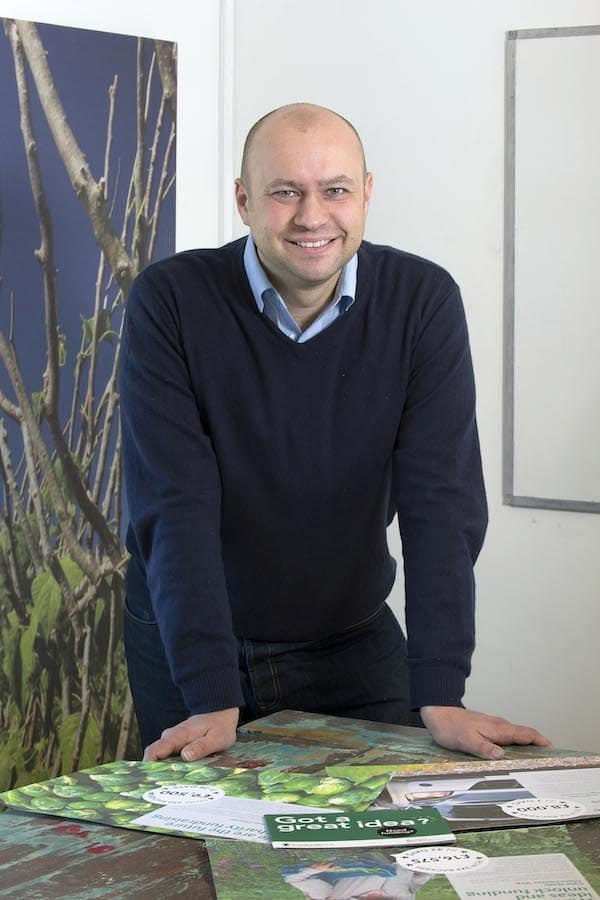 Crowdfund Insider:  Please share a bit about your background at City Online and your successful transition.
Phil Geraghty: I started my company, City Online, while at University. We ran it for 18 months and then sold to Ambient Plc. When they bought our company it meant we could expand and Touch Local (an online business directory) was created.
I was a product of a young Internet industry and surrounded by incredible opportunities, which my business partner and I embraced – and that's essentially what we are doing with Crowdfunder – using the Internet to bring mass opportunity to a global audience.
Crowdfund Insider: How did you decide to pursue crowdfunding?
Phil Geraghty: I think that to create more great ideas that might just change the world, we need to bring people together, validate their ideas and build communities and networks that will make great projects happen. Crowdfunding does all of that which is why I became involved in Crowdfunder.
Raising funds from the crowd is one of the biggest opportunities that we have for creating sustainable models for businesses, charities, social enterprises, local authorities and entrepreneurs. It's not sector specific and it's not discriminatory, it's a global platform that is already transforming grass roots ideas into reality.
Crowdfund Insider: You were recently acknowledged as the most successful rewards based platform in the UK. How did you manage to achieve this accomplishment?
Phil Geraghty: We have a differentiated model which includes working with credible  partners, like Plymouth University, to build community networks and support their marketing and funding objectives. We have built a world class way of ensuring projects on our platform have as good, and usually higher chance of success, than key competitors. This has driven our digital growth and placing us in a good position here in the UK to help thousands of people.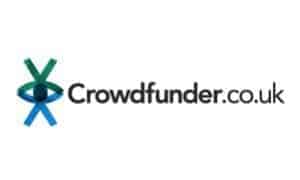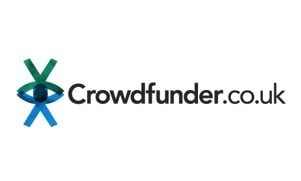 Crowdfund Insider: Where do you see the crowdfunding industry going?  Also where do you see the investment crowdfunding industry going?
Phil Geraghty: The industry has grown by 388% in 2013 alone as reported by innovation charity, Nesta and we estimate that rewards-based crowdfunding will make up £360m of the industry in the UK by 2016.
We see a growing number of small businesses using reward–based crowdfunding to get going. Many of these will progress to equity-based crowdfunding in the future to further expand.
We believe we will see more businesses using more than one form of crowdfunding in the future.
Crowdfund Insider: You just did a phenomenal raise on Crowdcube.  Please share your secrets to the success.
Phil Geraghty: Phenomenal is the right word. We raised £650k in 14 hours – a record! It was an incredible experience running our own fundraising campaign. The secret to our success was that we had to follow our own advice – the advice we give to projects on a daily basis. Crowdfunding relies on networks and communities coming together to back an idea. This is one of the most important aspects of raising investment from the crowd.  We worked on our campaign well in advance to 'build our crowd' before launching the fundraise on Crowdcube. We put a lot of detailed preparation into our digital marketing strategy, our PR approach and building on our networking opportunities. We really went for it – and it paid off.
We have worked very hard to build relationships with our partners, our projects and their backers and it was a fantastic and heart-warming moment when we realized the value of our hard work and the truth of the support we have behind us.


Crowd Insider: Why did you select Crowdcube as the platform to launch your campaign?
Phil Geraghty: We have a longstanding great working relationship with Crowdcube. As an existing shareholder of Crowdfunder they have been very helpful towards us in running our campaign. It was great to work closely with their team on this project and share ideas and information across what can often seem to be very differing areas of the crowdfunding sector. financee
Crowdfund Insider: Do you see Crowdfunder using crowdfunding to raise capital again in the future?
Phil Geraghty: We have no immediate plans to raise any more finance as it stands.  We are excited to welcome our new shareholders and crowdfunding to expand was a great experience. We would recommend it to anyone in our position.
Crowdfund Insider: How do you see Crowdfunder evolving?  Will you expand outside of the UK?  The US?
Phil Geraghty: The market for fund distribution is large with major players including NESTA, The National Lottery, Sport England and The FA distributing an estimated £1.97 billion in 2012/13 alone. In addition, LEPs, Local Authorities, Universities and charities have access to large amounts of funding targeted at stimulating economic development and community support.
We believe as organisations are placed under more pressure to deliver funding efficiently to the 'grassroots', they will look for credible, mass distribution channels. Crowdfunding offers a way to validate projects and amplify funding online using the general public and so offers a highly effective distribution channel for enterprise and charitable funding.
We have no immediate plans to expand out of the UK at this time, there is still much work to be done here. Our business model is very unique though and we do believe that it can be used in countries across the world.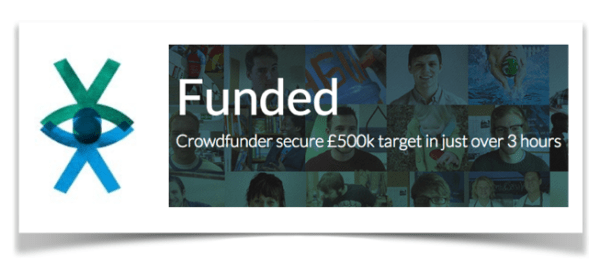 Crowdfund Insider: Does Crowdfunder plan on teaming up with Crowdcube for any other projects?

Phil Geraghty: We already work closely with Crowdcube and the relationship works well. There is a big difference between rewards-based crowdfunding and equity based and by working together we can ensure that we can help as many people as possible to find the funds they need to make their great ideas happen.

Crowdfund Insider: What plans do you have for the new funds?

Phil Geraghty: This investment will allow us to help people turn more great ideas into reality. We'll focus on some key areas, the first being to expand our capacity to meet the demand from national and regional fund distributors, building and growing our partnership base. We will be dramatically increasing our network of agents and supporters, allowing us to work with our growing back.

Sponsored Links by DQ Promote