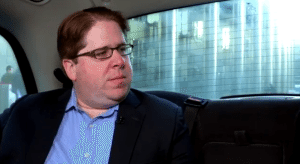 Jeff Lynn, the CEO and co-founder of successful equity crowdfunding platform Seedrs, is set to testify at the House Subcommittee hearing scheduled to review the status of the JOBS Act tomorrow in Washington, DC.  While his prepared remarks have not yet been posted he has already declared his support for Congressman McHenry's draft legislation which is designed to fix the problematic crowdfunding rules.
Lynn is a US citizen and accomplished attorney who decided to launch his equity crowdfunding platform in the UK. He saw the legal environment and lack of regulatory hurdles more conducive to success.  Lynn is bringing that stark message to the United States sharing his experience and success in the UK market.
In the note emailed to Seedrs followers they shared the news:
Tomorrow our CEO, Jeff Lynn, will testify before a subcommittee of the U.S. House Financial Services Committee on how to fix Title III of the JOBS Act and make equity crowdfunding workable in the United States.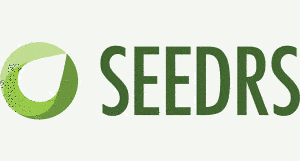 The JOBS Act was enacted in April 2012, and among other provisions, it sought to permit in the United States the type of equity crowdfunding that Seedrs conducts successfully in Europe. Two years on, the U.S. Securities and Exchange Commission has yet to adopt the rules necessary for the crowdfunding provisions to take effect, and it has been widely recognised that the provisions are so flawed as to render American equity crowdfunding dead before it has even started.

Congressman Patrick McHenry, who originally introduced the legislation that became Title III of the JOBS Act—but saw it changed dramatically by the Senate before enactment—has been deeply conscious of the flaws in the final version, and he is preparing to introduce a bill that would repeal Title III and replace it with new, significantly improved provisions. Jeff will be testifying in support of this new bill and sharing insights on how British regulation has embraced equity crowdfunding.

Details on the Congressional hearing and draft legislation are available on the House Financial Services Committee website. We wrote a brief blog post recently welcoming the UK approach to regulation, as well as an article for Every Investor on why legislative differences have helped make Europe, rather than the United States, the world leader in equity crowdfunding.

Sponsored Links by DQ Promote