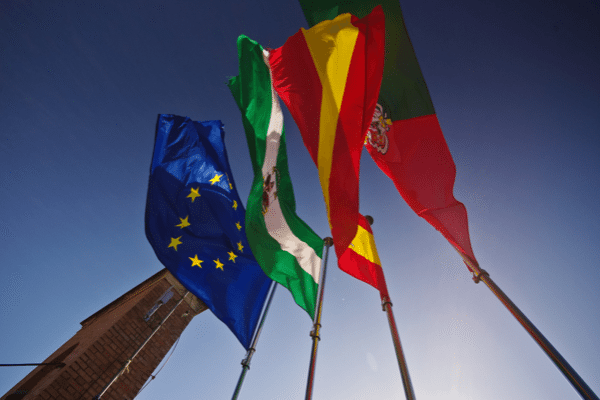 Forbes already knows: smart startups start in Europe. But why? Startups are a thriving resource of jobs and competitive advantage through innovation, and what they need are great startup ecologies. Europe is well on its way to develop several entrepreneurship hubs, and the lists with the top hubs can be found all over the internet (Wired, The Atlanic Cities, VentureBeat).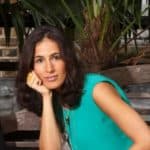 While Sillicon Valley often seems to be the sole benchmark indicating the strength of a cities capacity to successfully develop startups, Avid Larizadeh, investor at Accel Partners London and a Kauffman Fellow, says starting your business in the U.S. is no longer "an obvious decision anymore, as it used to be ten years ago". Though it's indeed valuable to take a good look at successful centers like the Valley, there are more qualifications than the amount of funding available that allow a city to rise on the startup culture ranking. Here are the most important qualities you should compare.
Context of a startup company
It's great that Sillicon Valley or Tel Aviv are major players for tech startups, but if you're about to scale your import of traditional Japanese candy into Europe, you might better develop your startup in a city that allows for great logistics and that functions as a gateway to the European transport system. Think Antwerp, Rotterdam or Hamburg. And even if you're in the tech business, software products (the Valley) are different from innovative solar solutions (Tel Aviv). Think about it: what product or startup today doesn't require some form of "technology"?
Pick a hub that allows you to extensively test, gain knowledge about your product and customers, and contact your partners and customers in the industry you're working in. Having an Italian cook prepare an authentic Thai dish doesn't make sense, even if it both involves food.
Funding types and company stage


Global consulting and research agency McKinsey recogninses Berlin as a promising centre for entrepreneurship. With a problem of delayed or hard to get by follow up capital raises (i.e. A/B rounds).  And while Berlin might not be the best environment to get a high score on your B-round, London, despite its higher than average first year raise compared to Berlin and the Valley, seems to reach an all time low on a raise during the fourth year, says The London School of Economics.
Does that mean you have to move your company from city to city with each raise? Of course not. Just think about when you need the money the most. For developing an initial prototype or for scaling up? It's great a hub has the most VC capital raises, but if you're not yet creating revenue, it's no use trying. The same goes FFF-raises: the city best suited for your seed-capital raise is the city where your family is most easily contacted, not where the biggest amount of seed capital is being gathered.
Funding amounts, and investors' ROI's
Funding amounts can be tricky. True, the Valley raises the highest amounts of money. It's a self fulfilling prophecy: successful entrepreneurs have money to invest in startup companies. Startup companies know there's money, so they ask for more. In addition, until a short while ago, Europe largely depended on bank loans. It remains a major drawback that European startup centers still have to develop a private funding structure that can match the U.S. equivalent (though equity crowdfunding is well on its way to change this).
Yet, according to Ernst & Young, European VC's have increased in profitability in the last years, while that of U.S. counterparts has dwindled, showing the success of the company is not guaranteed with a bigger investment. In addition a shift from traditionally popular VC countries to upcoming countries is taking place, fueling European startup centers. There's just more money to spend. In addition, the Kauffman Institute says that bigger VC's do not necessarily make more profitable VC's.
Accelerator opportunities
The value of the hyped contest that incubators and accelerators organise, is over rated. Most investors simply don't know about them, and only if you win you get some money. The real value for a startup is in the fact that they're competing and thus pushing their limits in terms of performance and presentation. In addition, accelerators and incubators help you to apply some time pressure (there's no procrastinating), to network (event calendar, other services), several services are centred and you have a coach that you discuss with.
Knowledge and knowledge sharing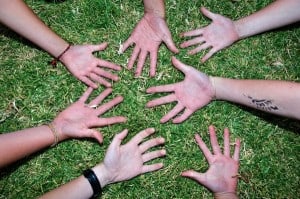 One of the reasons Berlin is often mentioned as the place to be to let your company "grow up", is because it's open and connected. Why is knowledge sharing important to startup companies? Think of user data, understanding (technical) product developments, exchanging ideas amongst co-workers or partnerships with other startup companies. Startups need an environment where they can add to their knowledge, share and combine existing knowledge, test this knowledge and finally turn in into a tangible product or service. Innovation can only be sustained via knowledge creation, so when picking a place to settle your Corp.-to-be, take into consideration the knowledge sharing culture. Is your city full of universities and is the culture open, or is most revenue created via IP lawsuits?
The Best
Tel Aviv, London, Berlin, Paris.. I'm not going to tell you what city is best: it varies per company. The combination of requirements for your startup may differ form what the hyped lists and expensive reports show you. What is "hot" might be a "not" for your company. Think about your product, what industry you'll be working in and where you have the best chances to decently develop your product. Quality innovative product development aimed at value creation for your customer should be your main focus as a startup, so ask yourself where you're most likely to acquire the mile stones needed to achieve that goal before picking your startup hub.
______________________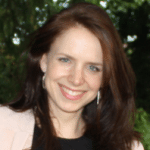 Ludwine Dekker has been coaching entrepreneurs in executing their digital fund raising for three years. As a digital marketing specialist, she specializes in entrepreneurship, technology and fund-raising. As a campaign manager at Symbid she strategically manages the entrepreneur's campaigns and requirements, organizes pitch events, frequently writes for several platforms, and gives workshops.

Sponsored Links by DQ Promote