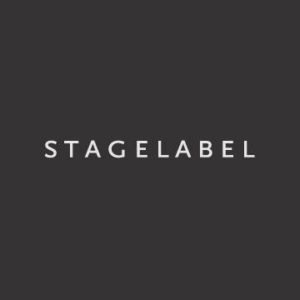 Sharing some exciting news for its growing community, Australian crowdfunding website StageLabel introduced a new feature called "Concepts." The site has built a traditional idea of campaigning but focuses on the fashion industry. As part of bringing a little democracy to the site, StageLabel is giving its community of fashion enthusiasts a chance to vote, support and select which designs will make it to the next stage. They have named it "The StageLabel Project."
Once a "Concept" receives enough support from the community, the StageLabel team works with a designer to create their very own project. In this stage, community members get to give back to the projects they love along with help designers reach their target goals and speak to them directly about the products.
StageLabel's Co-Founder Rohit Bhargava noted by introducing Concepts, it will allow designers to receive early feedback on their garments/projects and also give members of the community a chance to follow and back the projects from an early sketch or sample, to a hand-produced product that's delivered straight to their front door.
Mr. Bhargava stated, "The Inspiration for Concepts came from wanting to provide our designers feedback quicker than our initial process. We wanted to remove all the additional noise and focus on their 'MVP' – which for them, is the design of their garment. If they receive enough support to move on to the next stage, creating a project, our community has essentially validate their design and we then work with our designer to set efficient price points, targets, and marketing strategies to convert that early validation to orders in the project stage."
Benefits for designers who receive enough support various. One example would be a graduating designer like Bronson Atkin, who gets to develop his customer base while a more established designer such as Helani Sarath-Kumara will further develop her brand and gain a larger fan base.
Apart from developing their customer base, StageLabel Project help designers reduce their waste and costs," mr. Bhargava explained.
"By knowing exactly how many pieces of garment they need to produce before doing production runs, we help them eliminate waste from ordering excess material and also help them set more commercial price points since they are able to calculate exactly how much it will cost them to order materials, accessories and produce the item."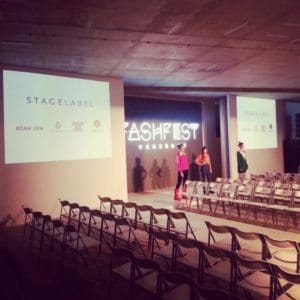 Mr. Bhargava also revealed that the biggest advantage that StageLabel community members receive from voting on the garment is receiving 24 hour early access when the design becomes an actual project.
"The majority of our designers make all their pieces by hand and in limited run, so for pieces with a lot of interest in them, getting early access ensures that you don't miss our on the garment."
The launch of its new Concept platform coincides with StageLabel's showcase on the opening night of Canberra's FashFest, which took place earlier this week.

Sponsored Links by DQ Promote