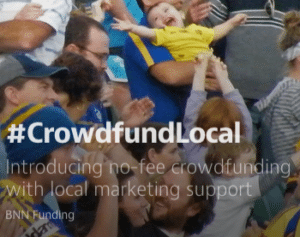 BNN Funding has announced the launch of a new movement called #CrowdfundLocal, to make crowdfunding more accessible to community civic groups, social enterprises, nonprofits and brands by providing localized marketing and advocate support.  #CrowdfundLocal will be available for users of Crowdtilt Open – the free to use white label crowdfunding platform.  Crowdtilt Open has been used to launch multiple iconic crowdfunding campaigns including the global hit Soylent and the Immunity Project.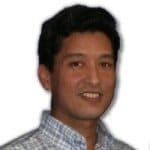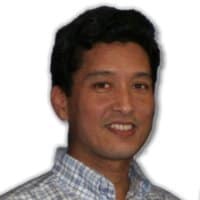 Patrick Kitano, founder and CEO of BNN Funding commented on the new, innovative service;
"We believe that every civic group, nonprofit organization and social enterprise should have and inevitably will have their own dedicated crowdfunding platform. The first goal of the #CrowdfundLocal movement is to make crowdfunding integral to the community financing infrastructure." says Patrick Kitano, CEO of BNN Funding. "The second goal of #CrowdfundLocal is to provide the local media marketing infrastructure for crowdfunding campaigns so every citizen knows what is happening in their community and is engaged in the fundraising process."
#CrowdfundLocal changes crowdfunding three ways:
Zero crowdfunding fees. Campaigns only pay standard credit card processing fees.
Campaigns can be crowdfunded on any domain name, allowing campaigner to develop a dedicated, owned crowdfunding platform.
Campaigns are provided free local social marketing support after approval by BNN Funding.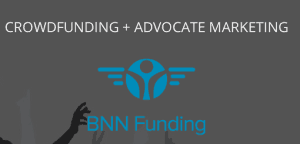 To participate in #CrowdfundLocal, campaigners create a crowdfunding campaign for social or community good on Crowdtilt Open.  When the #CrowdfundLocal campaign is created, the campaigner alerts BNN Funding ([email protected] or Twitter) for approval and activation of local marketing support.  The local social marketing support is facilitated by The Breaking News Network, the largest noncommercial hyperlocal media network devoted to social good, covering over 400 cities globally.
BNN Funding is a crowdfunding services company that provides media and advocate marketing support for fundraising. It leverages The Breaking News Network, a 400-city hyperlocal media network devoted to community good to provide localized marketing support. It also gives campaigners the opportunity to engage community newsmakers – civic groups, foundations and other nonprofits – to enlist support for their campaign in the community. Learn more about advocacy marketing at BNN Funding.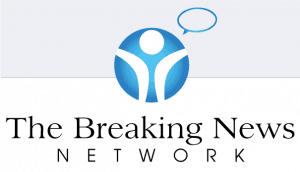 In addition to #CrowdfundLocal, BNN Funding develops dedicated crowdfunding platforms for use by civic groups and nonprofit organizations that want to own and run their own crowdfunding platform to serve their community. Every platform allows sponsoring organizations to execute campaigns for social good causes and enterprises with local marketing support.

Sponsored Links by DQ Promote