BuyMyWardrobe recently initiated its crowdfunding campaign on Crowdcube, to date securing over £35,000 of its £150,000 target goal for 4.00% equity offered.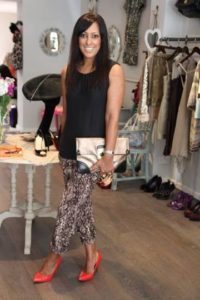 In RealBusiness, CEO and Founder Kal Di Paola shares her sustainable fashion company's vision:
"We aim to build BuyMyWardrobe into the number one resale site in Europe with a potential to be global. Our vision is to change the way modern women consume luxury designer fashion."
Launched in August 2012, BuyMyWardrobe is a peer-to-peer social marketplace for pre-owned fashion, recently named one of the UK's most exciting and disruptive new businesses at the Everline Future 50 Awards. Backed by high calibre investors, including the founding investor behind Net-A-Porter Carmen Busquets, the BuyMyWardrobe community now numbers more than 75,000 registered users and is growing quickly. As one satisfied customer avers after finding new-to-her haute couture at significantly reduced prices,  "J'adore BuyMyWardrobe!"
On its campaign website, Busquets comments,
"The time is right for a business like this in the UK…I had not found anyone doing [resale] well until Mimma [Viglezio] mentioned BuyMyWardrobe….. I looked at the figures and found the amount of money spent to date and their use of funds has been much more effective than other businesses I have seen. The team is doing a great job in analysing the data at their disposal and putting together the right action plan for further development."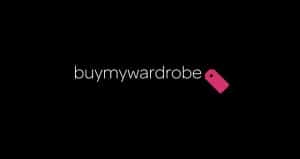 As paraphrased on BuyMyWardrobe's embedded website video, here's how the P2P works with its fashion-loving community: BuyMyWardrobe provides an on-line marketplace where customers buy pre-worn couture fashion items for more reasonable prices.  The clothing items are carefully curated to insure excellent quality; no impostor brands are sold.  Many fashionable people would like to sell their own designer goods (many items are only worn once) in order to buy newer, more current items.  Sellers are meticulously selected by BuyMyWardrobe and these sellers are in turn are carefully followed by consumers who share a similar fashion aesthetic, and also importantly, the same shoe and clothing sizes.  Women seeking to buy sustainable fashion, may not only tap into BuyMyWardrobe's luxurious closet of Chanel, Louis Vuitton, Thomas Wylde, Louboutin Dolce & Gabbana, Ralph Lauren, Dior, Jill Sander but also network with the sellers and find lower cost investment fashion pieces from these major couture houses.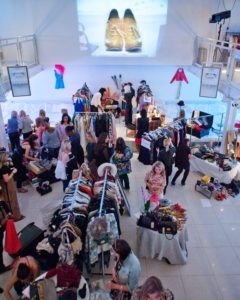 In its campaign, BuyMyWardrobe addressing its opportune P2P timing:
"The economic climate has failed to dent women's enthusiasm for fashion and women are spending more now than ever before. In fact, in the new digital age, women are not only encouraged to buy more but [also] to trade up. We've lived through a period of hyper consumption but a shift is coming. The way we consumed in the 20th century won't be the way we consume in the 21st. A lot has been written about collaborative consumption and the sharing economy."
BuyMyWardrobe's Team Members include CEO and Founder Di Paola, who brings her fifteen years' fashion industry experience to the helm; Di Paola, who has her own fashion label Kal Kaur Rai, leads the company's vision, business development, customer support, HR, marketing and strategy. Creative Director Tim Aikin brings his experience as a designer, developer and entrepreneur to the team, leading BuyMyWardrobe's technology development, design and branding.  Back End Developer Tim Craft contributes his ruby on rails developer experience while Marketplace Manager Vicki Metcalfe is responsible for community management and seller communication. Content Manager Lori Cutler keeps fashionistas current with her blog, social media and newsletters.

Currently there are 26 days remaining on BuyMyWardrobe's Crowdcube equity crowdfunding campaign.

Have a crowdfunding offering you'd like to share? Submit an offering for consideration using our Submit a Tip form and we may share it on our site!

Sponsored Links by DQ Promote