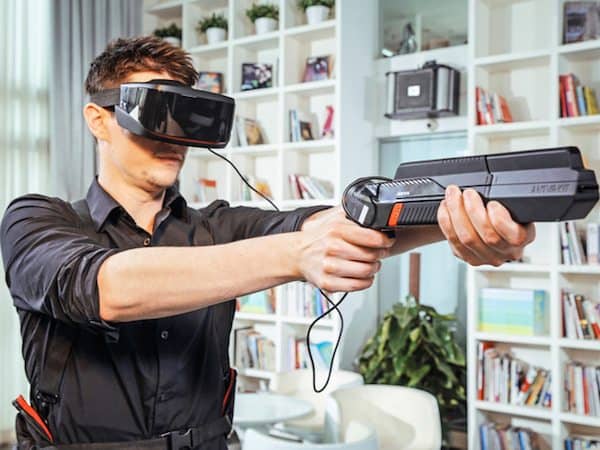 Hoping to bring an Oculus alternative virtual reality system to the video gaming world, the company ANTVR launched a $200,000 crowdfunding campaign on Kickstarter for its all-in-one virtual reality kit. The product is noted to provide a "crystal clear virtual reality gaming and viewing experience." Unlike its competitors, who lack parts to their own kits, each ANTVR Kit will provide virtual reality headset, video driver box, remote controller and lithium battery.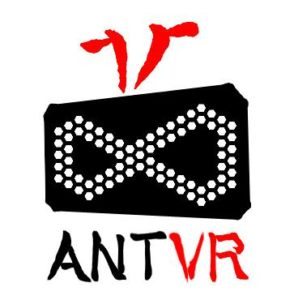 Not only does the headset have a 1.3 megapixel display per eye and a 100 degree diagonal field of view along with the largest 4:3 standard screen in the world, the ANTRV kit creates an enhanced experience for virtual reality gaming by using a multi-function controller that can be used as a gun, steering wheel, sword and more. It also has a unique step sensor that can sense when the wearer is crouching or moving from side to side.
The ANTVR Kit supports all, but is not limited to, the mainstream platforms such as PC, Xbox, Playstation and Android devices. All the user needs is a standard HDMI signal to use the headset as a private huge screen. By using the company's unique USB-2.4 GHZ and Bluetooth (U2B) modeule, users are able to control their gaming system and Android devices with ANTVR Kit. Users may also update the firmware inside the U2B model to make it compatible with any current or future games.
While explaining the compatibility issues other products that the Oculus Rift and Project Morpheus experience, co-founder of ANTVR Qin Zheng noted,"We wanted to solve the compatibility problem because all the virtual reality products on the market are not compatible with mainstream platforms.

"We wanted to make a gaming system that is universal, but it's very difficult to make your product compatible with every kind of gaming platform. We've worked on making it compatible with Xbox, PC, and PlayStation, but there are many other gaming systems. If there are developers with other gaming systems or just device developers, they can choose to modify the firmware inside our hardware."
The company hopes that with the funds from the campaign it will be able to continue production on the kits. With the early bird headsets being sold out, the price for an ANTVR Kit Beta Standard package is $300. Those who want a Wireless Home Digital Interface package will be spending $500.
Mr. Zheng also stated ANTVR has a working prototype for the kit and will begin mold testing in June. If it reaches the $200,000 on the campaign, the company will send prototypes to early backers in July and will make changed based on the feedback it receives before the mass production. Shipping for the final product to other backers will start September.
Since its launch last week, the campaign has received $148,480 from 405 backers. It is set to close on June 23rd.
Have a crowdfunding offering you'd like to share? Submit an offering for consideration using our Submit a Tip form and we may share it on our site!