London-based Crowd for Angels, which is considered the first debt and equity crowdfunding platform to be directly regulated by the Financial Conduct Authority (FCA) and provides funding for businesses at seed stage, launched on Tuesday morning. Created by entrepreneur Tony De Nazareth who has over 30 years of experience in investment banking, venture capital and lending. The platform wants to help companies to "generate funding outside of traditional circles."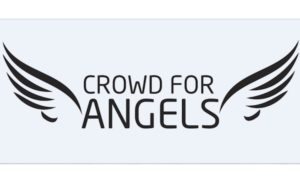 Crowd for Angels, noted it provides benefits for investors such as no fees for investors; up to 50% tax relief on investments through Seed Enterprise Investment Scheme (SEIS) and Enterprise Investment Scheme (EIS); short-term convertible loans, thereby reducing the probability of default with the option of converting before maturity; invest from as little as £25.
The platform also provides benefits to companies, including a minimum and maximum target; funding for entire growth cycle, from seed to listed; two funding targets; nominee structure; reduces the change of a drop in share price on conversion.
Mr. De Nazareth noted, "This is first time that a directly regulated crowdfunding platform combines debt and equity pitches in one place. We are challenging the statues quo by developing new ways of doing things such as having a minimum and maximum fundraising target for pitches which does away with the standard 'all or nothing' approach."

"The fact that we have a listed company as one of our opening pitches speak volumes about the need for a new crowdfunding model such as ours. The beauty of platform is that a company can begin with raising seed capital and carry on being funded through to pre-IPO and when listed."
Crowd for Angels' launch pitches include company Mughals, The Series Ltd, which is raising funds for brand new TV drama "The Mughals;" Bet Fast Ltd, a company that provides software to bookmakers and stadiums; and provider of radiotherapy systems AIM-listed company Advanced Oncotherapy.