The Moonhouse, the world's first art project on the moon, is now set to receive an additional boost in the form of crowdfunding to launch the red house with white corners into space. The project will serve as a symbol for making space accessible to all people. The U.S. aerospace technology company Astrobotic is expected to bring the house to the moon in October 2015.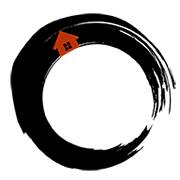 Swedish artist and entrepreneur Mikael Genberg has worked on the Moonhouse since 2003 with the aim of putting it on the moon's surface. The art project lost momentum in 2010 when the financial crisis struck, but is now up to 75% complete after some of Sweden's leading space engineers have invested years of their own time and effort free of charge to realize the venture.
The Moonhouse previously received funding from partners from the private sector. Due to the digital revolution in the recent years and, not to mention the breakthrough for crowdfunding , there is now a unique opportunity for people across the globe to participate by supporting the project, thereby making the venture possible. The distance from Earth to the moore in 384,000 km, and therefore each contribution of $1 will take the house about 25 meters closer to its destination.
The larger the contribution, the closer The Moonhouse will come to its final objective. This is the first time private individuals, not states or corporations, may access the moon – all made possible through crowdfunding.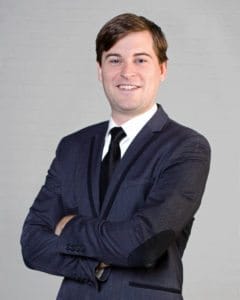 Astrobotic, whose partners include NASA, have committed to the challenge of taking the house to the moon. CEO of the company John Thornton stated, "The Moonhouse will enable people to make history and a mark on the international scene since The Moonhouse will be the first payload funded by private individuals to land on the moon. We look forward to working with The Moonhouse towards the first 'Apollo moment' for people around the world. Only three nations in the world have previously landed on the moon, but this is about to change."
Ambassador of The Moonhouse Christer Fuglesang added, "Until now, space travel has only been available to an exclusive group of people. The Moonhouse provides everybody around the world with the opportunity to come closer to space. The project also helps boost interest in entrepreneurship, technology and science."
$15 million is required to realize The Moonhouse. The reinvigoration of the project has been made possible by the Swedish paint manufacturer Falu Rödfärg. The company enables the global crowdfunding initiative, which in turn can realize the vision of putting a red house with white corners on the Moon.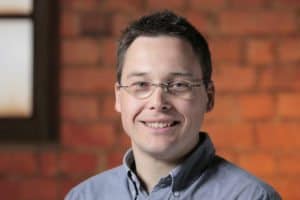 Managing director of Falu Rödfärg Johan Molin noted, "This year, Falu Rödfärg is celebrating it 250th anniversary. In Sweden, we started painting our house 'Falu-red' already 19 years before the French revolution. That's worth celebrating and I can't think of a better way than supporting The Moonhouse! It's a fantastic art project that unites people from all around the world."

"The house will measure 3 meters by 2 meters and has a roof height of 2.5 meters, allowing enough space inside for an adult to stand upright," head of the Moonhouse technical team Emil Vinterhav explained. "This presents a technical challenge since this is the first house to be 'built' on the moon, given that the size and the design are not adapted to be tightly packaged."

All funding generated through the campaign will accrue in full of realizing The Moonhouse. The campaign will take place on its own website until November 30, 2014.

Have a crowdfunding offering you'd like to share? Submit an offering for consideration using our Submit a Tip form and we may share it on our site!

Sponsored Links by DQ Promote