The makers of the first security scanner able to detect plastic firearms made on a 3D printer have successfully sold £700,000 in shares of their business through the equity crowdfunding platform SyndicateRoom.

Radio Physics Solutions (RPS), which designs security scanners, bomb and weapons detectors for law enforcers and governments around the world, has successfully developed a device capable of detecting composite, non-metallic weapons.
In a recent test for NABIS, the UK's National Ballistics Intelligence Service, the firm's technology took less than a second to detect a concealed plastic gun made on a 3D printer. It was able to detect the potentially deadly weapon at a range of up to 25 meters.
The detector, which is the first of its kind in the world, is the latest in a series of sophisticated products designed by the company to save lives at transport hubs. Its goal is to counter the threat posed by firearms – including those created on 3D printers – as well as personally-carried suicide bombs.
The company, which specialises in imaging devices that use extremely high frequency radio waves to "see" through obstacles and clothing, also makes radar equipment for aircraft which will allow pilots to fly safely through fog, dust and smoke
Founded in 2009, RPS is based in the "Cyber Valley" area of Western England, which is home to dozens of highly sophisticated – but frequently secretive – technology and cyber security firms.
It initially sought to raise £600K by selling equity through SyndicateRoom, but strong investor demand allowed it to overfund – and it ultimately sold £700k of equity. Under SyndicateRoom's unique crowdfunding model, the investment has come from both professional – "angel" – investors, together with a crowd of smaller investors
Professional investors have pledged £380K, and further equity was sold to sophisticated investors willing to invest a minimum of £1000.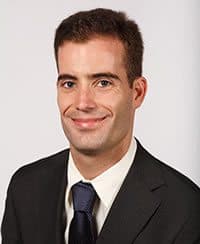 Founder and CEO of SyndicateRoom, Gonçalo de Vasconcelos stated, "Radio Physics Solutions has assembled a truly impressive team of scientists who share a compelling goal – to use technology to make the world a safer place. They are on the frontline in the fight against terrorism, and have already secured seven patents around the world for their groundbreaking designs.
"Their scanners are able to detect not just conventional weapons like firearms and knives, but also improvised bombs and composite guns.  There is a huge, global market for such technology – from mass transport hubs to government buildings and major sporting venues. Anywhere there is a potential terror threat, RPS technology can keep people safe.
"After several years of exhaustive product testing, the company has formed partnerships with Scotland Yard and several leading US defence contractors. Now the technology is market-ready and RPS is seeking investment to allow it to unlock its full potential.
"SyndicateRoom gives private investors the chance to invest alongside experienced business angels, who have reviewed the deal and are putting £380K of their own money on the line.
"They're confident that the technology has the potential not just to save lives, but also to make RPS a highly profitable business."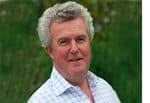 Chairman of RPS Lord Douglas Dundonald added, "We are delighted to havesuccessfully raised capital on the SyndicateRoom platform, and to have comfortably exceeded our funding target. I'm now looking forward to welcoming new members to RPS who have an interest in supporting a highly disruptive British technology company in bringing life-saving equipment to market."
_______________
Have a crowdfunding offering you'd like to share? Submit an offering for consideration using our Submit a Tip form and we may share it on our site!