Known for its value-added crowdfunding legal IP and marketing service, KarmaKrowd provides a full suite of management consulting services to help creative inventors, scientists and entrepreneurs turn creative ideas into revenue producing businesses.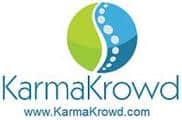 Once IP assets have been identified and protected, entrepeneurs can then turn to the crowdfunding platform's business service directory to find business and marketing consultants to help them perfect their pitch, shoot great crowdfunding videos, and write an outstanding crowdfunding profule with great call-to-action and must-have perks/rewards. To raise awareness for each crowdfunding campaign, KarmaKrowd maintains an unmatched team of advertising, email marketing, media relations, PR and social media experts that specialize in launching business crowdfunding campaigns.
It is this unheard of business crowdfunding service portfolio that landed KarmaKrowd on Entrepeneur Magazine's Top 100 Brilliant Companies List, which was published in the June 2014 issue. Broken into 10 distinct categories, including modern food & drink, fashion, analytic, and hiring. The Top 100 Brilliant Companies operate at the intersection of innovation and freedom of thought, the nexus of opportunity.
Not only did KarmaKrowd make Top 100 List, but also was featured in the Marketing Top 10 "More Crowd Brilliance" List, which highlighted ten of the top crowdfunding sites in the U.S.
CEO of KarmaKrowd Cindy Summerfield stated, "There are now more than 1,000 crowdfunding platforms operating worldwide, but not a single one of them offers the same distinct portfolio of business, legal and marketing services as our platform.

"Our platform is teeming with new customers because we provide a service they need and love the fact that we want to help them research, plan and launch a successful crowdfunding campaign. We believe in creating good karma by providing expectional customer service for Crwodfunders who need help planning their fundraising campaigns."
Sponsored Links by DQ Promote