COISHARE, a bitcoin technology crowdfunding company, announced on Thursday the successful demonstration of its Proof Of Concept System for issuing shares over a Bitcoin-like network.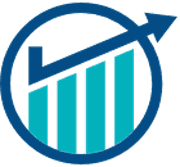 CTO of Coishare Filip Andersson stated, "We are excited to demonstrate the feasibility of our technology. We were able to demonstrate the paperless issuance and delivery of shares from an issuing company to investors within seconds.
CEO of Coishare Amir Goren also noted, "We see great need for a paperless issuance and delivery of shares within the rapidly evolving equity crowdfunding space."
The company intends to be its technology's first user, issuing its shares digitally in a crowdfunding campaign later this year.  Mr. Goren added, "We are excited to issue our shares digitally using our beta system in a crowdfunding campaign this fall. We look forward to working with leading equity crowdfunding portals on the integration of our technology."
Based in Irvine California, Coishare is a leader in digital shares issuance over a bitcoin-like crypto-ledger. The company will allow crowdfunding companies to issue shares and deliver them to investors digitally.