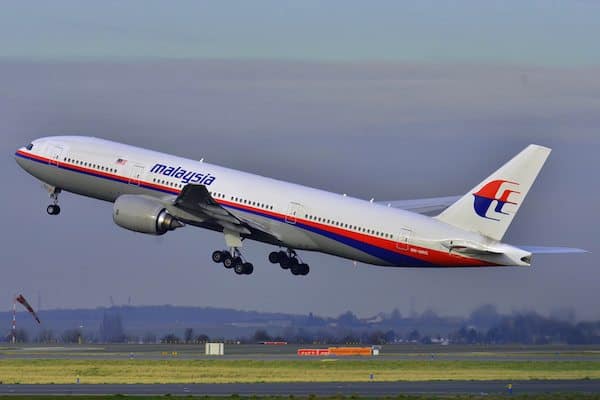 It's been a little over a week since the missing Flight MH370 passengers' families launched their crowdfunding campaign on Indiegogo, but unfortunately it is off to a very rocky start. Malaysia Airlines Flight 370 was scheduled to fly from Kuala Lumpur to Beijing on March 8th. Within a couple hours of departure, the airline ceased all communication and its transponder has never been located wrapping the tragic flight in a veil of mystery. Yesterday marked the 100th day since the plane's disappearance.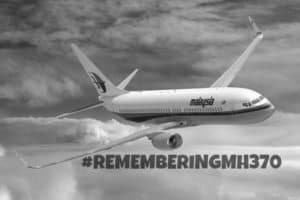 The campaign hit the crowdfunding giant's website on Sunday, June 8th, with a mission to raise $5,000,000 so the families may hire a private investigator, also known as a "whistle-blower," to find more information about the missing aircraft. Currently, the campaign has received $43,000 from more than 680 backers.  The campaign is a flexible funding campaign so organizers will receive all funds regardless as to whether the goal is reached or not.
Sarah Bajc, the partner of American passenger Philip Wood, told Singapore daily The Strait times, "We need the money to fund a reward and private investigation. Without that, the mystery may never be solved, and, if the mystery isn't solved, it could happen again.
"We are trying to re-gear some of our efforts to see if we can drive a high response to people. People who have not donated through Indiegogo before, they don't quite under the process, so we want to provide a little bit more support for that."
Ms. Bajc also told the daily she doesn't believe that the plane is in the ocean despite what authorities think and cited there has been lack of debris or related evidence that the plan is underwater. While the families of the passengers are from five countries – US, Australia, New Zealand, France and India – Ms. Bajc revealed that there are also Malaysian and Chinese families that are taking part in the campaign.
As previously reported, Malaysian authorities announced they are welcoming the crowdfunding campaign, but asked that the families share the "outcome of their probe with investigators." Malaya Mail Online noted Transport Minister Datuk Seri Hishammuddin Hussein stated he believes the families had launched the campaign to feel "inclusive" in the ongoing search efforts for the missing Boeing 777  airliner and said any extra effort to help the mission is greatly appreciated.
"I'm touched by their efforts to start a fund and may it is a way for them to contribute and feel inclusive in our efforts. I don't want to belittle their efforts… but the assets we are going to use now is very sophisticated and incurs a high cost. To deploy just one ship to conduct the bathymetric survey would cost US $11.6 million and US $500,000 per day to do the survey."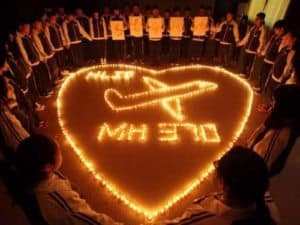 Noting the country's support for the families, Hishammuddin said, "This is how our relationship with the families has been since Day One, it is not perfect but when dealing families with 1,100 assumptions, consideration and emotions  – it is not easy.

The Reward MH370 Team wrote,"OUR effort will not be in opposition to the official investigation, but rather seeks to uncover clues not yet discovered, and to pursue that evidence without interference from parties who are also liability holders in this case. We hope to plug doubts, overcome shortcomings, and improve the number of actionable leads towards in the search for MH370. The accountability of the authorities remains undiluted."

Ms. Bajc added,"We are taking matters into our own hands. There is no credible evidence the plane is in the southern Indian Ocean, where planes, boats and a mini-sub have searched in vain for weeks. I'm convinced that somebody is concealing something."

The campaign is set to close on July 8th.

Have a crowdfunding offering you'd like to share? Submit an offering for consideration using our Submit a Tip form and we may share it on our site!

Sponsored Links by DQ Promote