Crowdnetic, a provider of information and data solutions to the global crowdfinance marketplace, has stated that Perot Jain, LP, has selected the company for seed funding. The investment fund recently was launched by Ross Perot, Jr. and Anurag Jain to support emerging and high-potential technology-based companies.  Crowdnetic received an earlier seed round investment earlier this year in the amount of $1.6 million.
"Crowdfunding has rapidly grown from simple peer-to-peer lending to become a complex global phenomenon, and Crowdnetic brings essential transparency and stability to the marketplace," said Perot Jr. "While the industry itself is still emerging, it already has attracted global attention as well as investors large and small. Crowdnetic is the clear leader in their field and stands at the forefront of the sector's tremendous growth potential."
The company was founded in 2011 by experienced financial technology and data industry experts with the goal of creating an efficient marketplace for the global crowdfinance industry. The leadership team has more than 15 years of experience developing complex and customized data-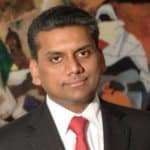 intensive solutions.
"The leaders and developers at Crowdnetic truly have revolutionized this sector and played key roles in developing essential analytics solutions and providing normalized market data," said Anurag Jain. "Just as important, they have a clear roadmap to bring even more solutions to market to help crowdfunding platforms and investors take advantage of this dynamic new approach to lending and investing."
In the past 12 months alone, Crowdnetic launched two products that are helping to provide transparency and to support the global crowdfinance marketplace:
• Lendvious, an unbiased and comprehensive marketplace for peer finance borrowers and investors, provides the powerful tools and detailed information needed to make informed peer finance decisions. The platform is immediately available at Lendvious.com.
• CrowdWatch aggregates and normalizes issuer information for thousands of private companies publicly raising capital ("PIPRs") through leading portals. CrowdWatch provides easy access to analyze, compare and research PIPRs as well as securities-based real estate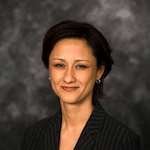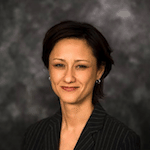 crowdfunding investments in real time.
"We are thrilled to have Ross Perot, Jr and Anurang Jain as strategic partners," said Crowdnetic Founder and CEO Luan Cox. "We have a shared vision of where the crowdfunding industry is going and the unique role Crowdentic will play in supporting the industry. Their guidance as experienced entrepreneurs and experts in technology will be instrumental as we continue to expand our business."
Sponsored