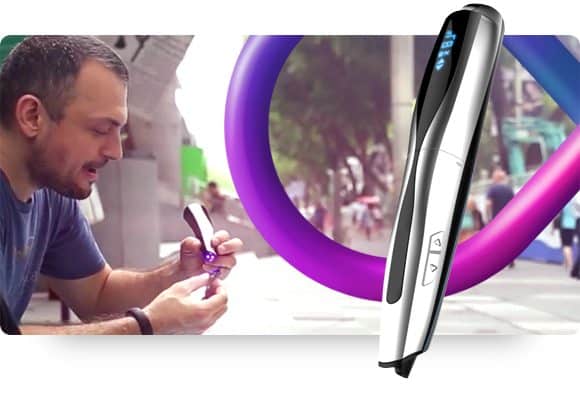 CreoPop announced on Tuesday the launch of its crowdfunding campaign on Indiegogo on Tuesday for its 3D pen. Unlike typical 3D Printers that use hot parts or melting plastic, the CreoPop pen uses a cool ink, making it extremely unique. Setting out to raise only $40,000, CreoPop  received  $36,070 from 430 backers within the first day.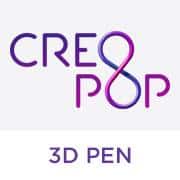 Cofounder and Marketing Wizard at CreoPop Andreas Birnik stated, "This is an exciting day for both CreoPop and the 3D printing industry. With our cool ink, we are taking the personal fabrication industry to a whole new level. CreoPop is a game-changer. It is the first 3D pen that is safe for children and adults alike. There are no hot parts, no melting plastic and no unpleasant smell."
CreoPop uses light sensitive ink that is cured by ultraviolet light from diodes surrounding the nozzle. Within the additive manufacturing / 3D printing industry this process is known as stereolithography and the light-sensitive ink is called photopolymers. While this has previously been used in industrial 3D printing applications, CreoPop is the first time stereolithography is used for a portable consumer device.
In comparison, other 3D pens typically rely on heating ABS and PLA plastic to temperatures of around 250 degrees Celsius / 480 degrees Fahrenheit. This is clearly a safety risk for users and Engadget has previously referred to such pens as "sort of like a hot glue gun that melts plastic".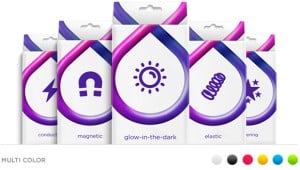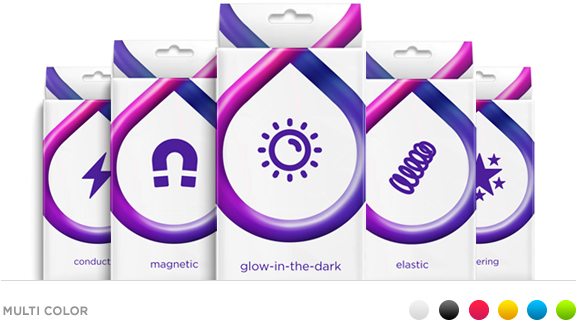 Another feature of CreoPop is the wide range of inks available. Based on proprietary IP and in-house R&D, CreoPop uses the world's first photopolymer paste with controllable viscosity. The technology enables the inclusion of various nano-additives to change the properties of the different CreoPop inks.
For the launch of the crowdfunding campaign on Indiegogo, the available selection includes standard inks in many different colors, glow-in-the-dark inks and temperature sensitive inks. There is ongoing R&D to create inks that are elastic, magnetic, aromatic, conductive, glittering and body paint inks.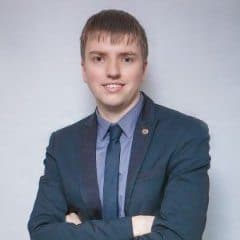 "CreoPop is really a marriage between Silicon Valley-style gadgetry and the truly magical powerof chemical engineering," said Dmitry Starodubtsev, co-founder and Ubergeek at CreoPop. "This is the reason why so many people find CreoPop cool. They are overloaded with electronic gadgets and yet another app for this or that. In comparison, most people haven't seen a start-up company merge electronics with chemistry and this packs a punch when you see it for the first time."
CreoPop is battery-operated and can be charged using a mini-USB cable connected to a computer or a power adapter. This makes it easy to maneuver the pen as the user's movement is not restricted by any cord. Changing ink cartridges takes just a couple of seconds, making it possible to quickly create designs using inks of many different colors and properties.
CreoPop is a venture-backed company based in Singapore. CreoPop's R&D is supported by the Media Development Authority of Singapore.
_______________________________________
Have a crowdfunding offering you'd like to share? Submit an offering for consideration using our Submit a Tip form and we may share it on our site!