Investor Verification just got a whole lot easier for everyone with free online accreditation. Now with Accredify, the universal verifier of investors, made for investors, now accepts third party letters from attorney's, CPA's, and Broker Dealer for free.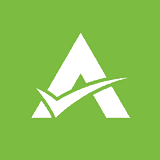 Investors can now make themselves eligible to invest online by using an Accredify Certificate backed by the responsible party of their choice. In order to keep the same high quality Accredify standard for verification that we hold ourselves to, we still verify the third party in order to maintain our zero-fraud policy. As the leading choice of verification for investors, Accredify need to be able to offer every type of accreditation an investor could want.
Now, investors can choose any valid third party or  simply use Accredify handy secure online forms to quickly verify and share their accredited status. All Accredify members, including those who wish to verify through their own means, can benefit from our online digital certificates and Accredify's widely accepted Connect API that makes complying with a crowdfunding portal just one simple click. A breakthrough technology that Accredify believe will help make investing online easy and safe for anyone to participate in.
Instead of having Accredify conveniently pull the information for them, investors can feel comfortable with their own third party of their choosing, even Accredify's competitors. While the crowdfunding portals that trust our name can rely on our ability to verify your third party's ability to certify you as an accredited investor.
If the investors are using an attorney, Accredify will verify their bar number and good standing in the state they practice in. If the investors are using a CPA, Accredify will use a similar method to also verify the CPA's license is still in good standing. Finally, Broker-Dealer verification is made simple thanks to FINRA's online database which provides Accredify with easy access to reach out to the Broker-Dealer that is certifying investors. All this at no cost. However Accredify also acknowledge that not every investor may not want to pay a third party in order to be verified, sometimes up to four times a year.
It can become a rather costly expense for something that should be simple and easy to maintain. That's why Accredify will continue to offer it's pro members easy access to our online forms that allow you to verify yourself, all at the affordable cost of $49 a year. If an investor has ever been interested in funding a business, real estate deal, movie production, or any other type of equity deal, then you should sign up right away in order to get started.
In order to participate in online investing through what is known as equity crowdfunding, you must get verified online as an accredited or non-accredited investor in order to meet SEC compliance rules. Online accreditation is a brand new problem and Accredify has made it their mission to make it as simple as possible so that anyone can start taking advantage of investing online. With Accredify, you benefit from never having to share your sensitive financial information while having access to dozens of platforms with the click of a button.
Accredify also provide you with a certificate of accreditation that can be shown to anyone to prove your qualified investor status. OnceAccredified, online accreditation becomes a valuable tool that will give you the power to invest into any private equity deal including startup businesses, real estate deals, movies and more.
Unfortunately, Accredity cannot accept Angel List certificates at this time as they are not a legally effective recommendation of investor accreditation.