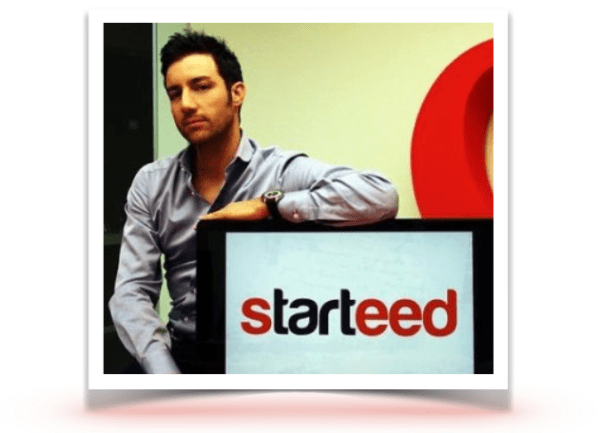 From niche phenomenon to a driving force of the economy: how crowdfunding changes things and what are the future prospects for the startup and businesses.
Claudio Bedino joined the world of entrepreneurship back in 2002, at only 19 years old.  He created a web agency where he tackled the world of digital communications and social media.
At the end of 2011 he began to design Starteed, an innovative online platform which launched in early 2012 and distinguished itself by its ability to combine crowdfunding, co-creation and social commerce.

Claudio Bedino, in addition to being CEO of Starteed – a widely recognized Italian crowdfunding platform , is also involved with industry associations that promote and enhance crowdfunding. Bedino is involved both in Italy, as Vice President of ICN (Italian Crowdfunding Network), and at the European level, as a member of the ECN (European Crowdfunding Network).
__________________________________
Good morning and thank you for your time.
You started your career very young, founding a digital agency. What are the most important changes that occurred since 2002 in the areas of digital communications, and especially in crowdfunding in Italy? 
My first initiatives were in the field of communications, and especially of digital communication.  I found out very quickly that crowdfunding was almost totally unknown in the early 2000s.  Crowdfunding, in addition to being an innovative financial instrument was, in its own right, a tool of digital communications itself.
 What I realized during these years was that crowdfunding was not only a great opportunity for individuals and businesses, but was also a virgin market in Italy. Precisely for this reason in 2011 I started to research how to launch projects, all focused on crowdfunding. For this reason, I have gradually moved away from the activity of communication and I created a new startup, with a new team, in order to create a new platform; Starteed.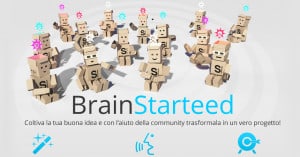 In these past few years things have really changed in the field of crowdfunding: The concept is actually a very ancient one. The digital collection of funding, especially in recent times, has been used in many fields.
Innovative approaches have been established as it was realized that without the potential of a network it is no longer possible to find financing, and the model of crowdfunding, thanks to innovative platforms like Kickstarter, was boomed on new revelations.
Crowdfunding has also recently had a cultural impact on the world of finance, traditionally very closed, but there is developing an increasing interest high for this type of initiative.
Another change in recent years is the increase in the volume of investors, from year to year. Especially in the context of the lending (peer to peer lending between individuals) has developed a very high traffic volumes, approximately $ 2 million per week, in companies, like the Kiva platform, committed to projects in the third world, there is a very high rate return of capital (98.83%), but with a risk factor equally high.
Why choose crowdfunding as a form of financing, especially in the case of a startup? What are the advantages and opportunities?
Crowdfunding is not just an innovative way to obtain the necessary financing to start a company, but also a process that has many other positives. Among them we must remember first of all an important process of validation of the idea that led to the creation of start-up itself.
The business idea, moreover, is also adapted and improved with the feedback from the community before the product is placed on the market, since it is the users themselves involved in a community platform to offer their time and their skills. Finally, if the startup was created to produce a product, the latter can also be tested, and not only improved, before being placed on the market.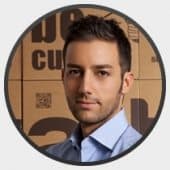 Your professional commitment and attention has been directed, in large part, to the regulation of the sector. From the regulatory point of view, what hopes do you have for our country? What are the legislative measures that the government could, and should, be implementing to support the creation of start-ups and to allow a greater spread of crowdfunding?
The applicable agencies are working on the  process, even if, in a field completely unknown like that of crowdfunding, it's normal to have a bumpy ride. I have found, however, a great desire to improve the legislation currently in force.
A major problem, at the regulatory level, is the limitation of crowdfunding only to innovative startups. What should be in this sense is a redefinition of the rules of access to crowdfunding initiatives for all small and medium-sized enterprises.
Moreover what I hope is an  enlargement of participants by the Directive MiFID, the measure provides for very strict parameters and a threshold of 1,000 euro for investment, beyond which the bank is obliged to do a deep customer profiling to decide who may make an investment.
Although these measures have been designed to protect the investor himself, considering his level of expertise and experience, it is desirable to implement legal instruments that grant greater freedom of investment.
Also the mechanisms are unclear for the management of online transactions and the banks themselves have internal legal issues for investments in crowdfunding; issues that ultimately make it very complicated, from the bureaucratic point of view, make the investments themselves.
What are the differences, from the regulatory point of view, between equity crowdfunding and other types of crowdfunding including reward-based, lending and donation based crowdfunding? 
The lending system is based on private contributions and the peer is regulated by the Bank of Italy. The donation system, is part of Liberal Donations, themselves, and specifically regulated by the Civil Code.
Regarding equity crowdfunding, Italy, at least in this case is to be considered avant-garde, thanks to the Consob Regulation.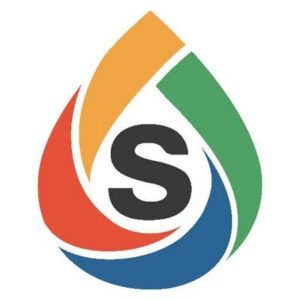 The only sector that does not have regulation is the reward-based, because it is not clearly defined as a donation. If, for example, the donor of the funds is sent a preview of the product created by the startup, it seems that what actually took place is a pre-sale and not a donation.
In this case, rather than legislation to define and, therefore, to restrict, in scope, it would, in my opinion, the most useful to have a  process of Best Practices and clarifications that make the sector more harmonious, not only from a national perspective but also in terms Europe and worldwide, since the crowdfunding phenomenon can not be considered a geographically limited and, therefore, can only partially be developed according to the specific regulations of a single country.
Your latest creation is Starteed. What are its characteristics, its strengths and how does it operate? 
Starteed has always had loyalty crowdfunding as its strength, giving great importance to the community and the contribution of know-how that it can offer. The site will soon undergo changes and will almost completely be revamped with new graphics and new content.
Rather than a new crowdfunding platform, Starteed has evolved into a Crowd Company, or into a community that offers its expertise and experience gained over the years, realizing that strategic and technological tools for the creation of a new crowdfunding platform, highly specialized, even on individual projects of high importance, especially in the construction, renewable energy and gaming, as well as the development of platforms for equity crowdfunding Startups, like one in the pipeline for Telecom Italy – Working Capital .
The ideal scenario to where Starteed moves with its next evolution is that of a three pronged approach, where in addition to the single startup with an innovative idea, and the crowd that helps to the improvement and verification of the idea, also come into play productive private or corporate-owned enterprises and local agencies.
Why does Starteed assign an important role to the community and not only from the economic point of view?
Because, simply, there is no crowdfunding community, since the funds are collected only through the crowd. The interaction with a community tied to a specific platform also allows you to answer the fundamental questions that anyone who decides to start a startup: Is there someone willing to invest money in this project? Who is interested in this project (what is the potential audience)? Who can contribute to the project, with the help of specific skills?
Despite this, a crowdfunding platform is not enough for a project, it is very important to have a good communication plan and leverage social media constantly, not only to promote the project but also to implement user feedback.
What are the sectors that use Starteed for their projects and how do you choose which projects to fund?
Lately this new mechanism of crowdfunding has already had its first successful fundraisers to finance substantial projects, such as the International Journalism Festival (115,000 Euros obtained, compared to 100,000 Euros needed) or the initiative "100 allotments for 100 days" of Slow Food.
Starteed more generally favors an expansion of crowdfunding in areas such as Culture, the Arts, Festivals and Scientific Research. These are areas that suffer particularly from the current economic crisis because in addition to not getting more public funding, they also have difficulties in accessing bank credit. These are precisely the areas in which you can enter crowdfunding to create a true paradigm shift in the logic of financing and fundraising.
What are the differences between crowdfunding, crowdsourcing and coworking? 
In the varied world of sharing economy Crowdsourcing is the practice of outsourcing activities that provide for the delegation of creation to someone else while coworking is the practice that provides for the sharing of their own work space; they are two concepts and practices that are close to that of the crowdfunding but substantially different.
More interesting is to talk about crowdfunding especially coming on the concept of co-creation: it is precisely the new track, we are looking for to achieve with the next evolution of Starteed. Let's start with a the practical examples of AltroConsumo and a bicycle model manufactured by  Lombardo Bikes: the crowd was involved in the creation of a new bike, allowing you to choose between different options of color and functionality to build a new product that responds as much as possible to market expectations. From this process, the user feels they are part of the product and is naturally compelled to share the campaign and boost publicity, as well as being rewarded (reward) through a steep discount on the purchase of a new model of bike.
What do you believe is the future of the Italian crowdfunding industry and startups in general?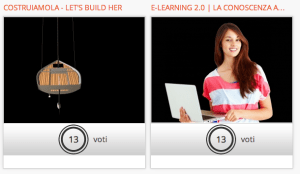 I believe that in the coming years there is a chance to witness a real paradigm shift that fundamentally involves two strands: on the one hand, a trilateral partnership, increasingly, between startups and the innovative crowd plus large private companies or public bodies (local). This is already happening in the experiences of Working Capital, of which we spoke above. On another side I think we will see a great development in equity crowdfunding, especially with a growing presence in the financial sector of crowdfunding that could contribute significantly to change the way companies are financed.
Much of this depends on the evolution of the legislation certainly and how the legislature will be able to adequately promote the freedom of developing this model, thus facilitating the process of investing and financing activities.
Another great front on which there is still much work to be done is that of communication: there is still too little acknowledgment of crowdfunding, so many people are still struggling to understand all of the possibilities and the prerogatives that this (possible) change of paradigm might realize.
Thanks for your cooperation.
_______________________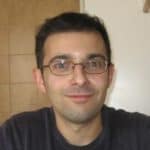 Simone Casavecchia graduated with a degree in Philosophy, with honors, from the University of Siena. He received his Masters degree in publishing and journalism from the University La Sapienza in Rome.  He has also taken additional courses in digital communications and marketing.  He may be contacted via LinkedIn, Google+ and by his Twitter account @Simcasasim

(Editors note: a version of this article was previously published in Forexinfo.it)

Sponsored Links by DQ Promote