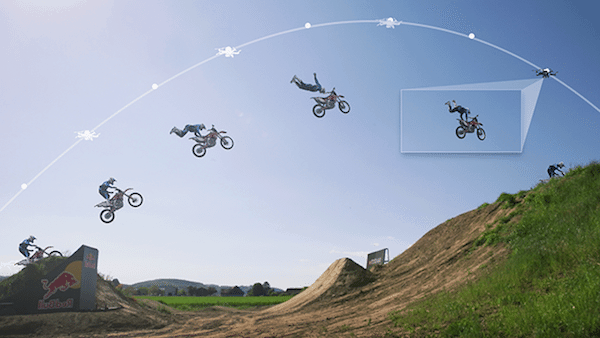 On June 15, 2014 the team behind the new autonomous aerial camera, HEXO+, launched a crowdfunding project on Kickstarter with the goal of raising$50,000. Within 72 hours of the campaign's launch, HEXO+ had reached over $500,000 in funding from early adopters, GoPro owners, gadget collectors, extreme sports enthusiasts and others who think it's just plain cool. Since its launch, the campaign has raised nearly $900,000 from over 1600 backers.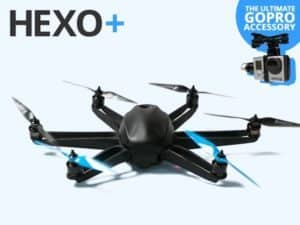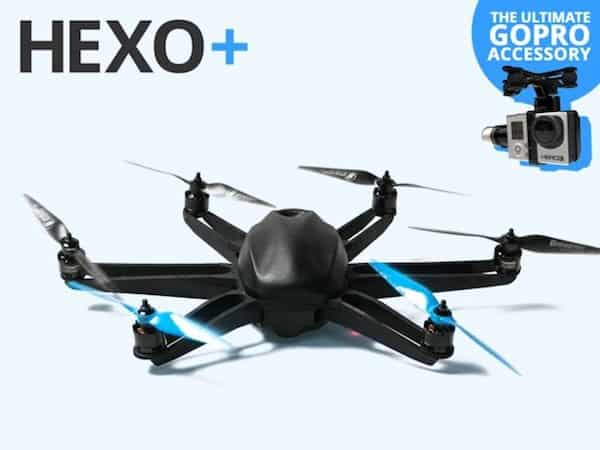 Users simply use the HEXO+ app on their smartphone — first, launch the drone and, as it hovers in a default position, users can frame themselves on a live video feed of what the camera actually sees in the smartphone. Once filming settings are selected, the drone will automatically take off, fly to its specified position and hover there until the subject starts moving – no pilot, no camera operator necessary.
HEXO+ knows where to go because it's backed by trajectory anticipation algorithms that process data from the sensors on the drone and a user's smartphone to predict the next, most likely position of the subject.
"You might think this is borderline magic, but it's actually all orchestrated by a smart and lean use of technology," explains Antoine Level from HEXO+'s design team. "Our team has strong roots in critical aeronautic software development at Airbus and that made HEXO+ possible."
Once the campaign reached its initial $50,000 funding goal, creators behind the project announced two new stretch goals that were both quickly met. After the campaign reached $250,000 in funding, a live video feedback feature was added to the project and once $500,000 in funding was reached, the director's toolkit was added to the project.
The toolkit includes an intuitive drag and drop editor of filming scenarios to program HEXO+ to perform crane, dolly, pan, revolving and many other shots in a set sequence. A new, mysterious stretch goal of $1,000,000 has been announced, but the new feature remains a secret until the project raises $1,000,000 in funding.
Have a crowdfunding offering you'd like to share? Submit an offering for consideration using our Submit a Tip form and we may share it on our site!