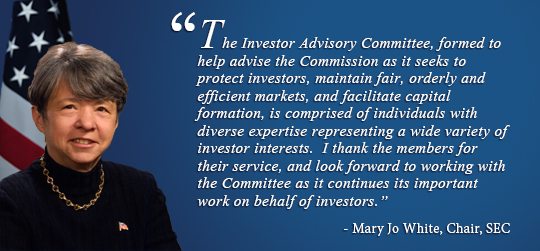 The Securities and Exchange Commission has created an Investor Advisory Committee (IAC), as mandated by Dodd-Frank, to advise the SEC on regulatory practices and priorities.  You would think the SEC would get tired of all of these outside advisors but that is the world of a federal institution.
Dodd-Frank directs the IAC to submit their recommendations for review and consideration to the SEC.  What happens after that is anyone's guess.  Regardless they have a hefty list of topics to dissect – among those, at least in the past, have included the different variants of investment crowdfunding.  For this next meeting on July 10th, one of the hot topics on the agenda is the definition of an accredited investor. As we read recently in the article by Anthony Zeoli there are some amongst us who feel determined to curtail the number of people who can decide for themselves if they will invest in private placements, which are a riskier asset class but vital to our economy (think $1 trillion market).  And then there is the common sense crowd that believes a sophisticated investor should be someone who has the capacity to understand the risk as opposed to being blessed with as hefty bank account.  Which side will the IAC land?  Well you can watch it for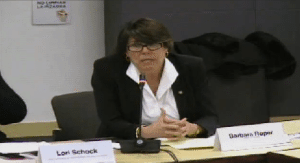 yourself on the 10th. If you are curious about their leanings you can read about the CFIRA response to their crowdfunding recommendations  (ok they are not too hot on crowdfunding).  The meeting agenda is replicated below.
Agenda: July 10, 2014, Meeting of the Securities and Exchange Commission Investor Advisory Committee
 10:00-10:40 a.m. Welcome Remarks and Continental Breakfast
10:40-10:45 a.m. Approval of Minutes
10:45-11:15 a.m. Administrative Session (Discussion of By-Laws)
11:15-12:00 p.m. Discussion of Definition of Accredited Investor (which may include a recommendation of the Investor as Purchaser Subcommittee)
12:00-12:45 p.m. Discussion of Elder Fraud
12:45-2:15 p.m. Non-Public Subcommittee Meetings and Lunch
2:15-3:15 p.m. Commission Staff Briefing on Market Structure and Proposed Market Structure Advisory Committee
3:15-4:00 p.m. Subcommittee Reports/Discussion
4:00 p.m. Adjourn