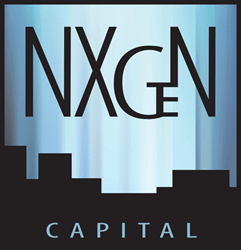 NXGen Capital has launched a new online platform to provide accredited investors access to pre-vetted commercial investment properties across the western United States.  The site debuts with multiple commercial projects, ranging in scope from hotels, condos and office space to assisted living and memory care facilities. One offer, an assisted living and memory care facility in Citrus Heights, California, has already raised over $1.1 million of its initial $2.1 million equity goal. Projects on the NXGen site have been thoroughly vetted prior to being offered to the public, according to the company.
"In the last year or so, real estate crowdfunding has made earning power available to the public at large," said Brian Clark, co-founder and managing director of NXGen Capital. "But we see NXGen Capital as the next generation of real estate crowdfunding. We want to bring greater transparency to the real estate crowdfunding platform and put all investors on a level playing field. Potential investors no longer need to be 'in-the-know' in order to diversify their portfolio."
NXGen plans to offer investors a robust pipeline of high-quality, high yield investment properties on a consistent basis.
Said Clark: "Investors will always have a wide range of real estate deals to choose from at any given time."
NXGen states that other real estate crowdfunding platforms typically offer 10-18% returns.  On NXGen the current lowest annual return currently offered is 25% and some projects reach 40% or more.

Sponsored Links by DQ Promote