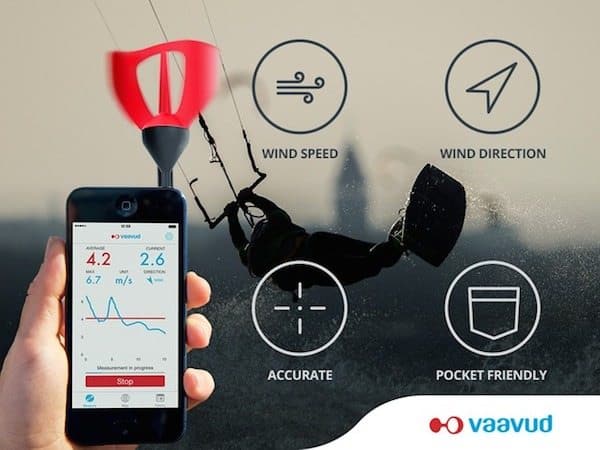 Setting out for yet another Kickstarter success, Denmark-based Vaavud launched a campaign on the crowdfunding giant Thursday (July 10) for its product, Vaavud Wind Meter V 2.0. It is currently seeking £20,000.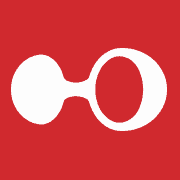 In March 2013, the company raised £27,598 from 915 backers for the first version of the Wind Meter. The product enables the user to take precise and reliable measurements of the wind anywhere, using iOS or Android phones. The user can share their measurements online, and see live wind readings from other users on a map. The main feature of the Wind Meter is that it contains no electronics, but still connects wirelessly to phones.
Sharing more details, the team wrote, "The secret is two small magnets in the rotor. The magnetic field sensor in the phone can detect when they rotate, and by using algorithms normally used for sound processing, the rotations can be converted to wind speed. Complicated engineering, made user friendly and simple. In fact, nobody has utilized the smartphone magnetometer in this way before."
They added, "The device has been very thoroughly tested and it has been calibrated in a wind tunnel at The Technical University of Denmark. It will be manufactured with keen attention to detail, so it will great looking, durable, and easy to use."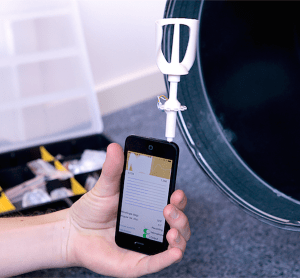 Now the team is back with new additions to the wind meter. "We are using an optical sensor that measures 40.000 times per second, so we can detect even the slightest variation in rotation speed," the team explained. "By making the rotor of the wind meter slightly asymmetrical we get it to accelerate a bit when the largest part is hit by the wind. We can then compare the point with the highest speed to the compass direction and derive the wind direction. At the same time, data from the highly accurate sensor can be used to derive the average rotation speed and thereby the wind speed."
The team also noted that they are currently tuning a lot of things with the Wind Meter, including the final design and they are also working on making it much smaller and implement new technology into the app., which features real-time graph on a handheld wind meter; a global live map; and personal measurement history. The team promises there is even more to come.
Within the first few hours of its launch, the campaign already received close to $7,500 from over 250 backers. It is set to run until August 19th.
Have a crowdfunding offering you'd like to share? Submit an offering for consideration using our Submit a Tip form and we may share it on our site!