California-based Stone Brewing Company announced the launch of a crowdfunding campaign on Indiegogo to raise a million dollars last week. Stone stated they want to be the first "craft brewer" Within the first seven days, the project has raised over $230,704 from more than 2200 backers.  The flexible funding campaign is hoping to raise $1 million.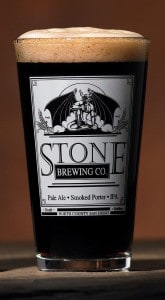 The pitch reads, "Stone Brewing Co. is embarking on a pair of grand-scale new brewery projects that will bring our style of fresh, thoughtful, delicious, high-quality craft beers not only to the other side of the country, but to another country altogether."
"Standing before a massive historic brick building in Berlin (after dropping a boulder on a stack of international, industrialized beers), co-founder Greg Koch recently announced Stone will convert that facility into a full-scale brewery complete with a farm-to-table Stone Brewing World Bistro & Gardens eatery and bar.
"This will make Stone the first American craft brewing company to own and operate a brewery in Europe. Soon, a similarly momentous announcement will be made when Koch and Co-founder Steve Wagner unveil the location of another new brewery and Bistro, in the eastern U.S. (We anticipate announcing the location within the next 60 days.)"
Explaining the key reason why they chose Indiegogo for the campaign, the team wrote,"Because we want you to be part of this, and the 'crowd source' model is a fun way to do it. Bringing our spirited, irreverent, sometimes questioning but always passionate attitude along with boldly flavored, style-bending, inventive, audacious beers to Europe in the heart of a country where brewing's illustrious roots run deep is worth celebrating. So, too, is simultaneously increasing the ability of eastern American beer enthusiasts to get their hands on our beers (which will be even fresher and more readily available in that half of the country than ever before) as well as a taste of the entire Stone Experience. And what better way to celebrate than with beer?"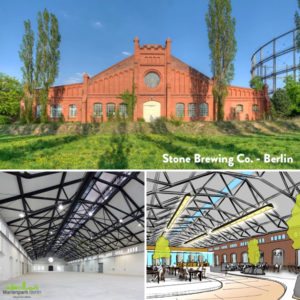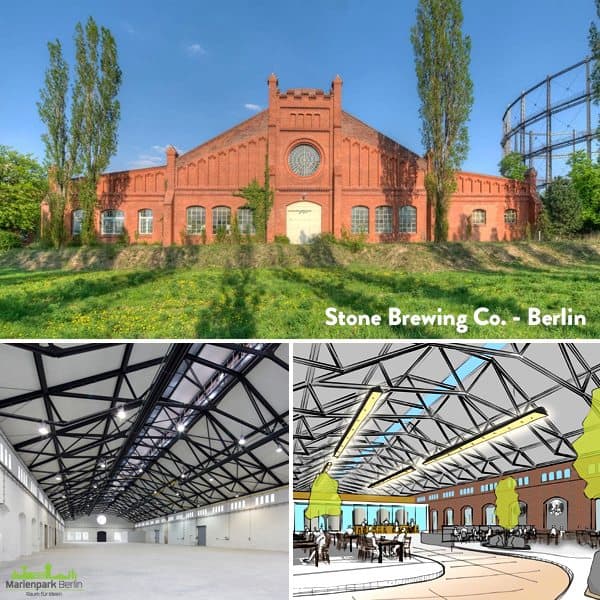 "This isn't a crowdfunding campaign per se, however, the money you spend on these beers will be put to good use by our company (as in, brewing the beers, of course). At present, we have secured all of the funds for the Berlin and eastern U.S. facilities, however sales of what are, essentially, 'beer futures,' will get us where we want to go faster and better. And for that, we thank you and plan to reward you by giving you an awesome package of additional benefits that go along with a bevy of outstanding beers."
"That's right—in addition to great beer, Cross-Planetary Brewing Revolutionaries will get value-addeds that are not only cool, but bring them into the fold with Stone in an unprecedented way. At Stone, we make sure our employees—Team Stone, as we call ourselves—get special treatment at our Stone Brewing World Bistro & Gardens restaurants and Stone Company Stores. Because Cross-Planetary Brewing Revolutionaries are making themselves part of these projects in a big way, we'll reward them by making them part of Team Stone for a day."
"On the day those who purchased these beers via Indiegogo come to pick up their beers, they will get to choose one of the perks our employees get: 40-50% discounts on ALL Stone merchandise (up to a $200 value) OR 50% off food and beverage at our restaurants (up to a $50 value). We're brewers, not mathematicians, but at $30 for a 1.5-liter bottle, Cross-Planetary Brewing Revolutionaries stand to make their investment back…and then some. It's the least we can do for those who love craft beer as much as we do and help make it possible to share these brews with the world."
The project is set to close on the crowdfunding giant August 16th.
_________________________________________________
Related articles across the web
Have a crowdfunding offering you'd like to share? Submit an offering for consideration using our Submit a Tip form and we may share it on our site!

Sponsored Links by DQ Promote