With training for the 2015 Women's World Cup Soccer Tournament already underway, the ladies of the Jamacian Soccer Team have launched a crowdfunding campaign on Indiegogo to raise $50,000 to get them to Canada for the qualifying rounds.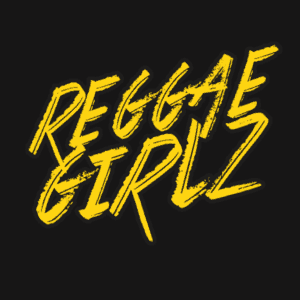 According to USA Today, no Caribbean team has ever made it to the Women's World Cup and the Women's Jamaican Soccer Team is hoping to be the first.  The team, nicknamed Reggae Girlz, are ranked 4th in their region, but have struggled to secure sufficient funding from the Jamaica Football Federation for training or competition purposes. Private sponsors have been scarce as well.
Similar to the Jamacian Men's Bobsled Team, who primarily used Crowdtilt plus a campaign on Indiegogo to finance their bid for the 2014 Winter Olympics, the Women's Jamaican Soccer Team has turned directly to Indiegogo.  With the help of Cedella Marley and the Bob Marley Foundation, the team launched the campaign and has already raised over $25,000 from 170 backers.
Cedella Marley stated, "Jamaica can be a very different place. Even now, there are people who think that girls shouldn't be playing sports. Helping the Reggae Girlz is one way to show that girls' sports are just as important.
The ladies have shown enough talent and drive to have a chance at winning the Women's World Cup. They defeated St. Lucia 14-0 and the Dominican Republic 7-0 in the first round of the Caribbean Women's Cup earlier this month.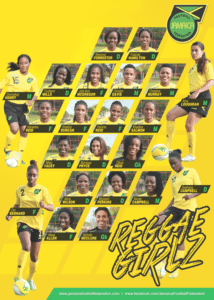 The campaign reads, "Just a few weeks ago, the Reggae Girlz CRUSHED their opponents in the first round. They are obviously good enough to play in the 2015 Women's World Cup in Canada. The only problem? The Jamaica Football Federation has always believed in its female football program but has struggled to secure sufficient funding.
"As a result, they're not able to institute the elements that other world-class female soccer programs consider to be fundamental like traveling to play in practice matches, proper training camp accommodations, or even covering their expenses to the next qualifying match. And that may ultimately prevent them from taking part in the World Cup in 2015."
"Fortunately, through the vision of Federation president Captain Horace Burrell, the Jamaica women's program has been given another opportunity to fulfill its potential.
Cedella is the eldest daughter of Bob and Rita Marely. While she knows there's no guarantee that Jamaica will be represented at the World Cup in 2015, she still wants to give the girls a chance to succeed.
_________________________________________
Have a crowdfunding offering you'd like to share? Submit an offering for consideration using our Submit a Tip form and we may share it on our site!