Citizinvestor, the US crowdfunding platform for government projects, today

announced a white-labeled software product called Citizinvestor Connect. The product will provide government entities with the tools needed to work directly with citizens as they propose, prioritize, and crowdfund public goods.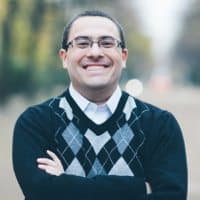 Since launching in September 2012, Citizinvestor has worked with more than 170 government entities on crowdfunding public projects. But as Citizinvestor Co-founder Jordan Raynor said in an announcement on the company's blog, "Our vision has always been larger than crowdfunding government projects, because 'investing in your community' goes far beyond writing a check."
According to Citizinvestor's press release, the crowdfunding platform hopes that
Citizinvestor Connect will "close the civic engagement loop" from citizens proposing projects to improve their community, to government providing feedback on those ideas, to raising funds for those projects, to tracking the implementation of the projects by the government entity.
"There are many products that focus on one step of the civic engagement loop," said Tony DeSisto, Co-founder of Citizinvestor. "Citizinvestor Connect is the first to bring them all together in a single solution."  To date, shared Citizinvestor, 66% of all crowdfunding projects powered by the platform's technology have reached 100% of their funding goal.