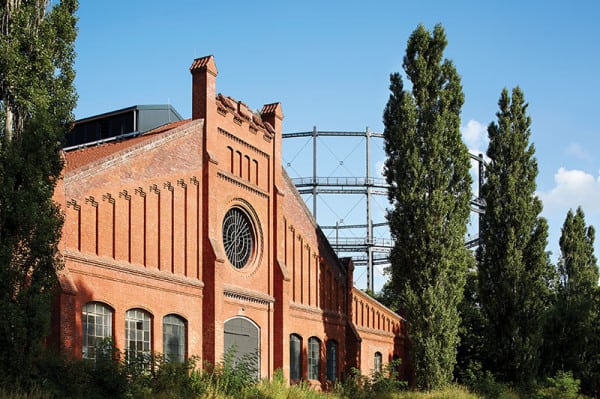 With a little over a week and a half until its crowdfunding campaign comes to an end on Indiegogo, California-based Stone Brewing Company has reached its initial $1M goal, thanks to 7,168 backers.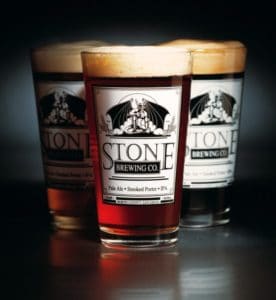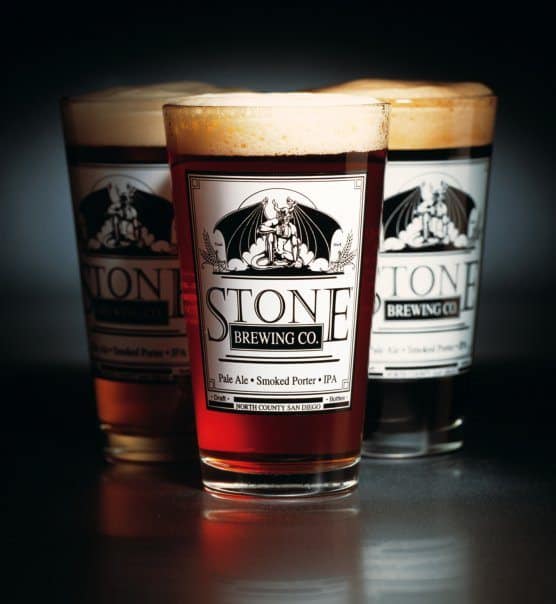 As previously reported by Crowdfund Insider, the adult beverage company embarked on two new brewery projects that will bring their style of fresh, thoughtful, delicious, high-quality craft beers not only to the other side of the country, but to another country as well.
The campaign's pitch reads, "Standing before a massive historic brick building in Berlin (after dropping a boulder on a stack of international, industrialized beers), co-founder Greg Koch recently announced Stone will convert that facility into a full-scale brewery complete with a farm-to-table Stone Brewing World Bistro & Gardens eatery and bar."
"This will make Stone the first American craft brewing company to own and operate a brewery in Europe. Soon, a similarly momentous announcement will be made when Koch and co-founder Steve Wagner unveil the location of another new brewery and bistro, in the eastern U.S."
In a recent update, the Stone Brewing Company team wrote, "This is simply amazing. Because you've all pitched in and ordered a slew of original Stone Groundbreaking Collaborations beers, you helped us reach our $1 million goal today! A landmark occasion deserves a landmark beer, so we're thrilled to introduce a new, very special collaborator: Adam Avery, one of our favorite past co-conspirators, esteemed owner of Avery Brewing Co. in Boulder, Colorado, and one of our best buds. Famous for his exceptionally creative line of barrel-aged beers in addition to a stable of hugely favorable brews, it's obvious why his family-owned brewery has been so successful for the past 21 years, and we're super stoked to have him on board again. The beer style (as well as the third collaborator) is still a mystery, but we know that Adam will help us create a beer that's nothing short of spectacular, no matter what it is."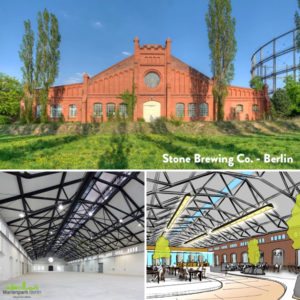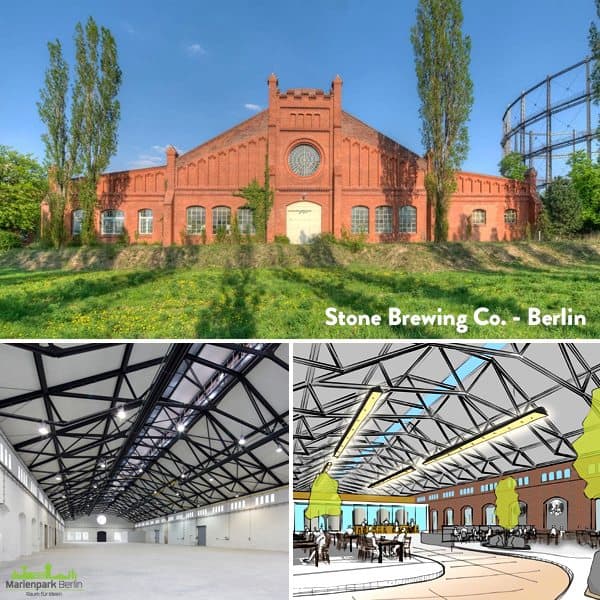 The team revealed on Monday (August 4th) that since its campaign reached the $900,000 mark, Stone Brewery is unleashing a new groundbreaking collaboration beer called the DayMan Coffee IPA. This new beverage is specifically a "cranked-up" form of what is quite arguably the most popular collaboration brew they have ever had. Original collaborators, Two Brothers and Aleman will join Stone in Berlin to brew it.
Sharing also when the breweries will open, the team wrote, "Stone Berlin should be up and running by late 2015, and the same goes for our eastern U.S. brewery, but this is construction we're talking about, so we can't set our debut dates in stone. It may be early 2016 before the projects are complete. But know this: As soon as Berlin is ready to roll, we'll start scheduling with our collaboration friends to come on over and brew these beers with us. Once they're complete, we will waste zero time notifying you."
The team added, "We won't hurry the brewing process though. Some will require significant brewing and/or aging time, but that's what you're paying for: beers that will require extra time and effort to get to that über-überized level of incredibility. And when these incredible creations are ready, we'll ship them to a quartet of pickup locations."
Stone Brewery's crowdfunding campaign is set to close on August 16th.
Have a crowdfunding offering you'd like to share? Submit an offering for consideration using our Submit a Tip form and we may share it on our site!