Founder of equity crowdfunding platform HealthiosXchange, Scott Jordan, recently published a white paper entitled "Direct Investing Via Investor Syndicates: The Next Wave of Financial Innovation," which explores how to accredited investors are using crowdfunding to achieve attractive returns in private equity.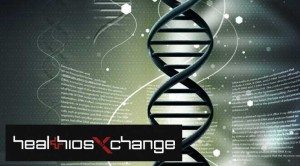 According to Jordan, "The unfortunate fact is accredited investors do not have adequate exposure to private equity. Only 8% of the wealthiest investors in the U.S. have private equity investments in their portfolio and of this, 40% is in venture capital with obtrusive fee structures."
"This should be a surprise [to] everyone, given alternative assets (i.e. private equity) can generate annualize returns of greater than 20%+ and constitute an important source of portfolio diversification (uncorrelated to other major asset classes including stocks and bonds)."
Explaining the importance of crowdfunding, Jordan noted, "Equity crowdfunding is an ideal platform for increasing capital flows into alternative assets including private equity. As with the disruptive effects of technology innovations in other industries, equity crowdfunding is positioned to lower costs, increase access to premium deal flow, and make it more efficient to invest in alternative investments."
HealthiosXchange is an equity-based crowdfunding portal, along with broker dealer, that raises funds under Rule 506 (b) and (c). A member-only site, HealthiosXchange offers private placements to accredited investors. 2200 accredited investors, emerging growth companies, investment professionals and strategic buyers are registered members of HealthiosXchange.