Announced just this past week, Innovate Finance is a new industry body for the fast grow tin UK FinTech industry. The representative group was backed by over 50 financial industry participants including big names in the crowdfunding industry such as Crowdcube & SyndicateRoom.  Peer to peer lensings included leading names like RateSetter and LendInvest.  The new disruptive forms of finance were joined by such industry stalwarts like Lloyds, IBM, HSBC, Barclays and many more.
Launched by the Chancellor of the Exchequer, the City of London Corporation and the Canary Wharf Group, Innovate Finance wants to be the voice of UK fintech.  The new entity wants to support the new era of technology led financial services and champion the UK as the global center of financial innovation.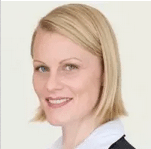 Claire Cockerton, CEO and Director of Innovate Finance, was quoted as saying;
"The time has come for radical transformation of the financial services industry. Whether you are a consumer, banker or young entrepreneur – we all see enormous potential for innovation and growth in the financial services sector. Innovate Finance will be a pro-active members organisation dedicated to convening and accelerating visionary innovators, leading with our founding members. "While London and the UK provide the right talent, expertise, and market conditions, we believe our collective entrepreneurial spirit will lead us to compete and prosper on a global stage.

"Today, the organisation launches with our founding members, who will benefit from coming together beneath a powerful new brand to connect with key policy officials, industry influencers, investors, talent – and, most significantly, each other."
Innovate Finance will act as an independent membership-based industry organization.  Membership is open to all businesses that have a technology-centric approach to innovation in financial services and a presence in the UK.
Founding 50 Member Companies:
Aviva
 Azimo
Bankable
Barclays
Closir
Coinfloor
Contego
Crowdcube
Crowdbnk
CrowdShed
Currency Cloud
Derivitec
Digital Shadows
Duedil
Elliptic
Essentia Analytics
eToro
Fleximize
GamBond
GoCoin
HSBC
IBM
IWOCA
Lending Works
LendInvest
Lloyds
MasterCard
Meniga
Microexchanges
miiCard
Money Mover
Monitise
Nutmeg
OnTrees
OpenFin
Percentile
Ratesetter
RBS
S&P Capital IQ
Santander
Silicon Valley Bank
Swift
Syndicate Room
Telefónica
TradeRiver Finance Ltd
TransferGo
Transferwise
Trillion Fund
Urica
Utilidex
Visa
Xcordis
Yoyo
Sponsored Links by DQ Promote