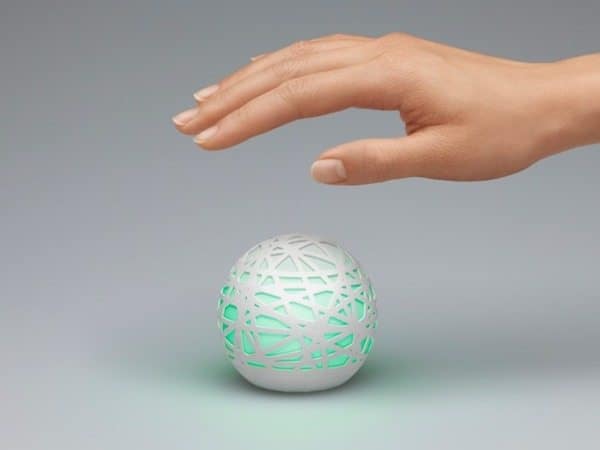 Sense, the new sleeping behavior device that's making headlines all over the world, has successfully raised nearly $1,925,000 from over 15,000 on the crowdfunding giant, Kickstarter. It is a simple system that tracks the user's sleep behavior, monitors the environment of their bedroom, and reinvents the alarm. Originally set out to raise $100,000, Sense surpassed its initial goal quickly and raised over a million dollars within the first five days of its campaign.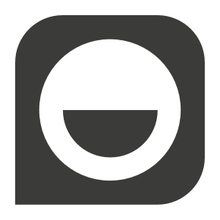 As previously reported, the Sense system sits on any nightstand. It monitors the user's sleeping conditions, along with any disturbances that go on throughout the night. The device comes with a small, but sensitive, sleep track sensor called the Sleeping Pill. This clips invisibly onto any pillow and does not need to be charged or plugged in. It lasts for a whole year.
Sense contains a speaker, so it may play white noise, or similar sounds such as pink noise and calming rain. This speaker is also used to play the Sense's Smart Alarm, which wakes the user up at the right point of their sleeping cycle.
Sense's mobile app tells how well the user sleeps, or didn't, by giving a "Sleep Score" each night. This score takes into account all of the sensor data and variables that it monitors to generate a score out of 100 for the user's prvious night. It looks at both the environment of their bedroom, including disturbances, or whether their room was too bright for the idea night's rest, as well as how they actually sleep themselves.
Sense's sensor also detects the following:
Ambient Light Sensor: monitors the levels of light in your room. A good night's sleep is helped dramatically by having a completely dark bedroom without sudden interruptions such as a phone or car headlights.
Temperature and Humidity Sensors: are able to detect the temperature and humidity throughout the day in your bedroom, helping Sense learn how you like your bedroom and under which conditions you sleep best.
Particulate Sensor: can spot the tiniest of things floating around in the air, so tiny you can't even see most of them. But they are there, and they are potential sleep interrupters for many; more than 50 million people suffer from nasal allergies. If the pollen count is high in your neighborhood and Sense detects a rising level of microscopic particles in your bedroom, you should know.
Explaining its very unique design, the Sense team wrote, "Too often technology simply looks like just another piece of technology, With Sense, we wanted to design something that would fit into any room. The design itself functions to help all of the intelligent sensors inside work perfectly, while remaining out of site."
"Behind the soft-touch polycarbonate shell is an acoustic mesh that wraps around the whole device. This mesh hides and protects everything inside, all while having the sensors function perfectly."
The team also noted that once the Sense project is funded, backers will receive their sleep monitor devices as early as November 2014.
Have a crowdfunding offering you'd like to share? Submit an offering for consideration using our Submit a Tip form and we may share it on our site!