Australian Film, Television, and Radio School grad student, Jessica Milne, announced a new research study is currently underway to measure the effectiveness of crowdfunding pitch videos and the impact they have on the online funding industry. The project will use an online survey to collect quantitative data that will help inform campaign creators as to how to make a eye-catching video.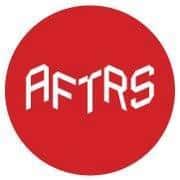 Milne explained, "There is very little research in the crowdfunding area. The pitch video is the most persuasive tool available to crowdfunders, [and] I think more research insights are required to help crowdfunders make better and more effective videos."
By some estimates, like Indiegogo playbook, including a video with a campaign to explain and demo the project increases the chance of funding by 115%. Other crowdfunding giant, Kickstarter, revealed campaigns with a pitch video succeed more than those who do not (50% vs. 30%).
Milne then added, "The aim of my research is to relate how the pitch video in a crowdfunding campaign can incite affective and emotional responses in the viewer and ultimately influence the decision to pledge to the campaign."
This new research has a chance to make a big impact for both entrepreneurs and creative types. When the data has been finally collected, the conclusions of the project will be released in a guidebook for filmmakers and those who want to learn how to create a compelling crowfunding pitch video.
The study is currently available for those willing to participate and will close on October 1st. Those interested in participating can access it here.