Earlier this week, San Francisco-based Scribble launched a crowdfunding campaign on Kickstarter to raise $100,000 for its self-titled pen. After immediately surpassing its initial goal and reaching $366,566 from 1,959 backers, the project was shut down. Now speculation has finally surfaced as to what really caused the company to shut down the crowdfunding campaign.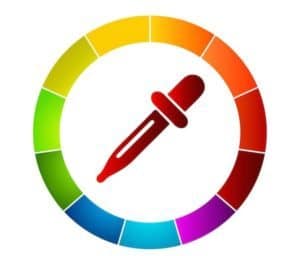 As previously reported, with Scribble, scanning and capturing any color is easy and fast. Instructions are to simply hold the pen up to any object with color such as a wall, fruit, book or magazine, and within seconds the color is stored in its internal memory. Once the color is stored, it can then be used to draw on paper or even on a digital screen.
Scribble's features include:
Choose your nib size: Offers a fantastic range of strong weights. Choose from fine to heavy depending on the mood.
Mobile compatible: Scribble can sync colors to a mobile app when on the go. Scan and sync any color instantly from the Scribble pen or stylus to any iPhone, iPad, or Android device.
Program custom colors: Can add and draw without worrying about what is captured in the pen sensor.
Lightfast long lasting ink: The Scribble ink is both lightfast and water resistant.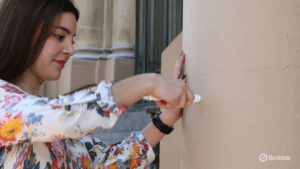 Beta Beat reported the creators pulled the long-awaited campaign two days of its debut on Kickstarter, after both backers and Kickstarter began asking questions about the accuracy and legitimacy of the project. The most question asked was how exactly did the pens take colors from objects.
Once they failed to answer questions about the project, the creators took to the campaign's update section on Wednesday (August 13th) and wrote, "In view of the many request to better see and understand how the Scribble Pen and Scribble Stylus works, we are currently shooting another video in more depth which will be available sometime next week."
"However, we received an email from Kickstarter dated 08/12/14 requesting new and more illustrative video within 24 hours, so we had to cancel the project with hopes of restarting it again, with a much more detailed video."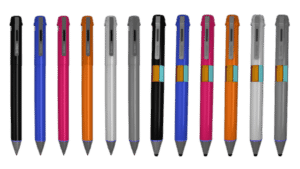 "We fully assure you that there is no reason to panic and our team is doing its very best to come up with a much better an very informative video that will put all your questions and concerns to rest."
Immediately after the cancellation, backers began to have even more doubts about the project's legitimacy. On Friday (August 15th) the project team filled backers in on the progress and noted, "After the unforeseen and hectic events of the past few days, we have regrouped, and are now back on track with the Scribble Launch. Our Scribble Invention has been two years in the making, and we are not about to disappoint our thousands of fans. We have every intention of making this project a success."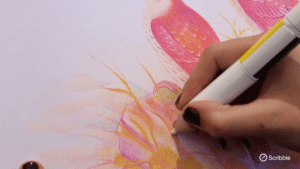 They also added that once the campaign is back up and running, Super Early Bird and Early Bird Spots will be reserved for those backers who got in at those price levels. They are also planning to add additional reward levels for artist grade pigment ink and nib set add-ons.
Although the Scribble Creators have announced the campaign will be back up and running, several backers are already stating they are not interested in giving more funds to the project.
Have a crowdfunding offering you'd like to share? Submit an offering for consideration using our Submit a Tip form and we may share it on our site!