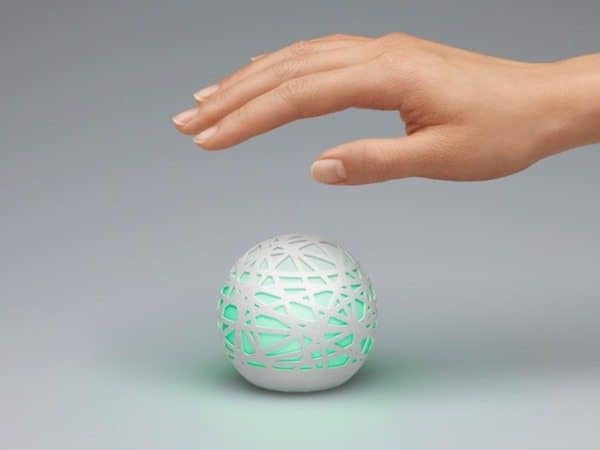 With less than a day to go crowdfunding on Kickstarter, San Francisco-based Hello's sleep-monitoring system, Sense, has raised $2,310,841 from over 18,500 backers. The device's campaign launched on the crowdfunding giant last month and immediately caught so much attention due to its exciting features.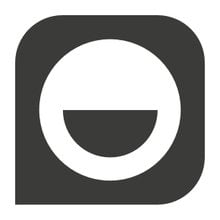 As previously reported, Sense sits on any nightstand and monitors the user's sleeping conditions, along with any disturbances that go on throughout the night. The device comes with a small, but sensitive, sleep track sensor called the Sleeping Pill. This clips invisibly onto any pillow and does not need to be charged or plugged in. It lasts for a whole year.
Sense contains a speaker, so it may play white noise, or similar sounds such as pink noise and calming rain. This speaker is also used to play the Sense's Smart Alarm, which wakes the user up at the right point of their sleeping cycle.
Sense's mobile app tells how well the user sleeps, or didn't, by giving a "Sleep Score" each night. This score takes into account all of the sensor data and variables that it monitors to generate a score out of 100 for the user's prvious night. It looks at both the environment of their bedroom, including disturbances, or whether their room was too bright for the idea night's rest, as well as how they actually sleep themselves.
Sense's sensor also detects the following:
Ambient Light Sensor: monitors the levels of light in your room. A good night's sleep is helped dramatically by having a completely dark bedroom without sudden interruptions such as a phone or car headlights.
Temperature and Humidity Sensors: are able to detect the temperature and humidity throughout the day in your bedroom, helping Sense learn how you like your bedroom and under which conditions you sleep best.
Particulate Sensor: can spot the tiniest of things floating around in the air, so tiny you can't even see most of them. But they are there, and they are potential sleep interrupters for many; more than 50 million people suffer from nasal allergies. If the pollen count is high in your neighborhood and Sense detects a rising level of microscopic particles in your bedroom, you should know.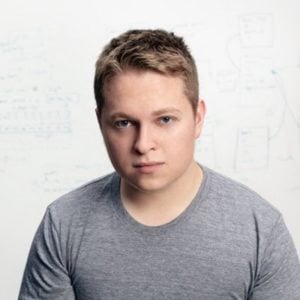 During a recent update, Founder and CEO at Hello, James Proud, wrote, "It feels like a long time ago now, but just over 24 days ago, I wrote about how we all felt at Hello after reaching over one million dollars in pledges after just four days. It feels surreal to now here typing that we have now doubled that to over two million dollars in pledges."
"In the past three weeks, the team here at Hello has been continuing to grow with new members of our team joining from mobile engineering, to data science to customer experience, and we're still not finished."
Sharing details about Sense's interesting design, one of Hello's industrial designers by the name of Rob, noted, "When we started to think about designing Sense, we knew we couldn't simply just design something that looked like any other piece of technology. When thinking about sitting on your nightstand every day, it becomes even more important that we designed something that you'd be happy with sitting there even if it did nothing."
"The design constraints were pretty tight as well. We had to create something that was beautiful, but blended into any environment and also worked with all of the sensors that are hidden away inside. To do this, we turned to architecture as a source of inspiration. In architecture, we saw how a single design could be wrapped around an entire structure and lit up in ways that illuminates a whole building with a beautiful glow."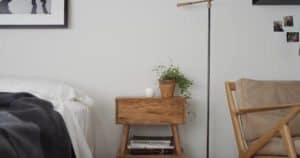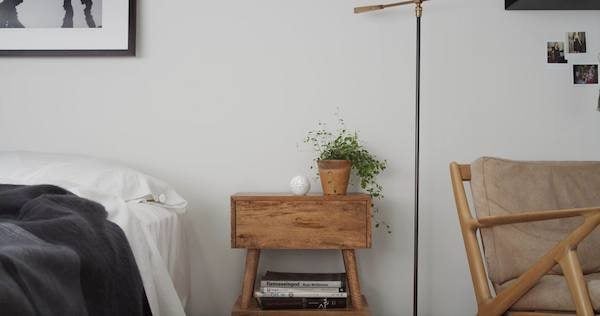 "We designed both Sense's internal and external structure in similar ways. By learning from architecture, we've found a way to design a tiny device, one that's stuffed full of components, but glows as if there's almost nothing inside. To get there, we've made literally hundreds of prototypes. Our 3D printer has so far spent 1,526 hours and over 16,000 grams of resin printing prototype parts for Sense. It's also broken down over 17 times, after running nearly 24 hours a day, 7 days a week, for many months."
"3D modeling Sense itself was quite challenging and simply drawing in CAD just didn't cut it. To get the exact look we wanted, as designers, we actually had to write software as part of building an algorithmic modeling program just for Sense. This allowed us to manually place every line and get each one right where we wanted them."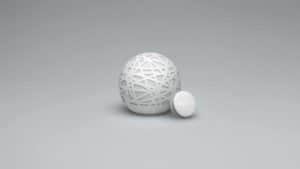 "When we started Hello, we said clearly that we're both equally a hardware and a software company; this begins to show just one of the many ways we're serious about this. From there we moved to a parametric modeling program where we continued to detail the rest of Sense. The outer shell is made up of 2,745 lines and manually edited each one in order to manufacture it as a single, solid piece. That's 915 surfaces for just one of the 90 pieces that make up Sense. Not the easiest thing to design, but building products wouldn't be this fun if we didn't push a few boundaries."

"We hope you enjoy the design of your Sense as much as we've enjoyed building it. We think it's going to look beautiful sitting in your bedroom."

Have a crowdfunding offering you'd like to share? Submit an offering for consideration using our Submit a Tip form and we may share it on our site!

Sponsored Links by DQ Promote