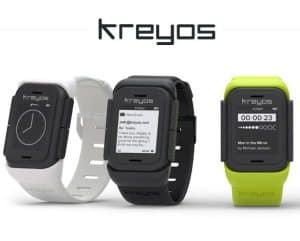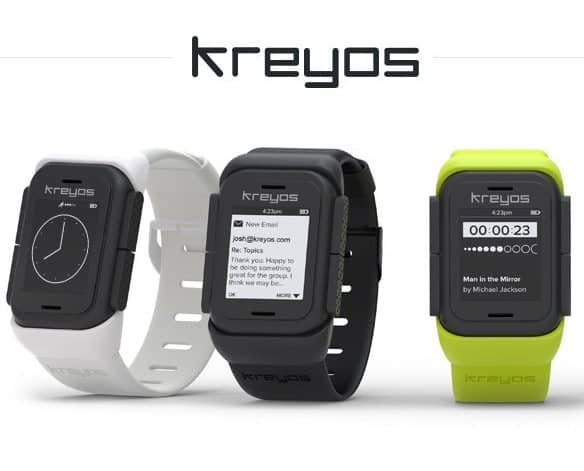 In a posting on Facebook the elusive Steve Tan, founder of the Kreyos Smartwatch, responded to his critics.  For those of you who are just catching up now,  Kreyos launched a crowdfunding campaign on Indiegogo in 2013 that was hugely successful.  The campaign closed as one of the most funded campaigns ever on the global crowdfunding platform.  After suffering innumerable delays the product, a "smart watch", has started to ship with many backers complaining about missing features, faulty products or the fact the watch can't tell time.
Steve Tan had posted some pictures on his Facebook page hopping into a Ferrari and indulging in a designer store shopping spree – something that generated a bit of an uproar amongst backers.
Steve statement, posted not the Kreyos page, is below:
Hi guys,
This is Steve from Kreyos. Things are getting out of hand right now, and I'm sure my reputation sucks because of it. I know there's been word going around and I'd like to clarify that I never used a single cent of the money I crowdfunded from Indiegogo for my personal use or gain. From the start of the company up until now, I haven't received a single pay check to my name; this is because the company can make better use of the money at this point in time.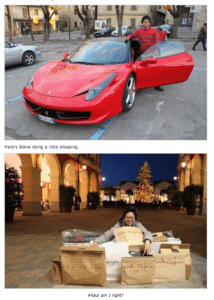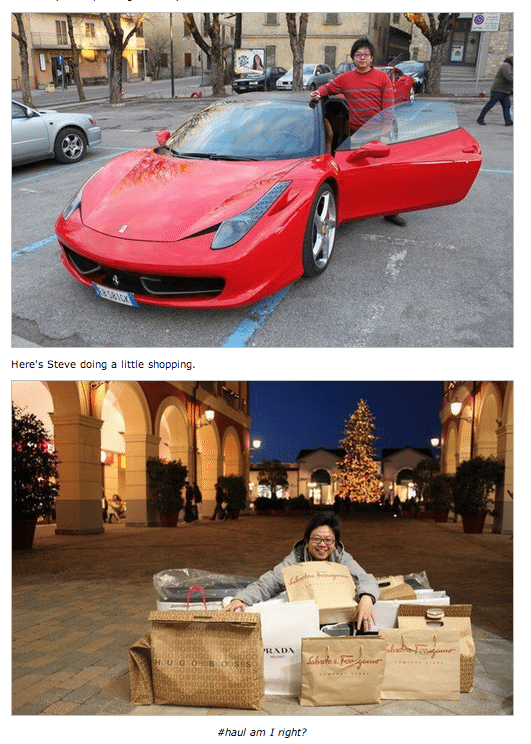 FYI, I do not own a Ferrari. The Ferrari and shopping images below were taken way back in 2010 (before I even started Kreyos) on a holiday trip in Italy with my friends. I'm really sorry if the photos that have been circulating were misconstrued. Unless I can take the money and teleport back four years ago, suggesting that I am using the money to buy myself a Ferrari is simply stupid.
Currently, I am writing a very detailed post of what went from the start of the project up until our current situation. This includes details includes how the money was spent and where it was spent. I'll post this hopefully at the end of next week.
In the meantime, the team is currently doing all they can in handling your requests, fixing bugs, and processing hardware replacements. It's a tough time for all of us, but we are doing our best to fix these problems. Please keep my employees, and ex-employees, out of this; I will take full responsibility for these problems.
Sincerely,
Steve
Steve's comments published earlier today have engendered over 140 responses.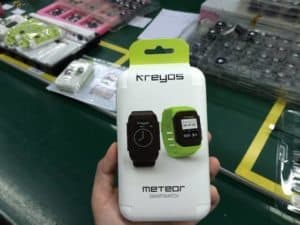 Andrew Wright, one of the disgruntled backers and a leader in the movement to have Kreyos address the many issues with the watch stated:
"Steve Tan, this is coming far too late for anyone to have any faith in you or the company at this stage, and you have been warned about the folly of misdirection and lack of transparency for months. You must have spent more time deleting comments and banning paying customers from your page than bothering to answer them. When you present something as production-ready then fail on so many fronts – especially unfixable hardware – it goes beyond the usual crowdfund expectation-versus-reality disappointment. Can you immediately tell us how many people are working on the firmware and apps, and what the realistic roadmap and timeline are for getting stable software and each class of feature completed?"
While response is mixed with some backers accepting a device that fell short of expectations the majority continue to vent their frustrations and receiving a device that simply did not live up to the hype:
"Well, that apology didn't come come accross as what it should've been….Eveyrone has been in the dark with a few glimpses of light. Now that many of us have the devie in hand…well, it sure feels like we got ripped off. As such that I've contacted my credit card company to refuse the charges for this investement…good bye Kreyos: The Next Generation Smartwatch, You had a gooooood chance, but you hyped and hyped and came up REALLY short. I hope the rest of the backers do the same."

"What did you expect, of course things are getting out of hand, you kept is in the dark and lied to us then sent us a product no where near ready for mass production…

___________

Instead of fixing the problems, maybe you should have been smart enough to test the product before releasing it?…

How are you going to fix the following?…

Speaker
Voice control
Apps
Motion control
Waterproofing
Sticking, non responsive buttons
Rugged sports oriented durability
Battery life
Quality
Sleep tracking
Actual fitness tracking
Telling the correct time

Just a small list of some of the problems…"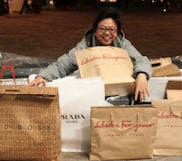 Head on over to the Facebook page if you want to read them all for yourself.

While delays are the norm in the crowdfunding space (at least today) poor communication and delivering a product that doesn't even come close to what was promoted is not acceptable to most.  It will be interesting to see how Steve's forthcoming post details what went wrong – and how he intends on addressing the issues. At least he is willing to take full responsibility for the problems.

Have a crowdfunding offering you'd like to share? Submit an offering for consideration using our Submit a Tip form and we may share it on our site!

Sponsored