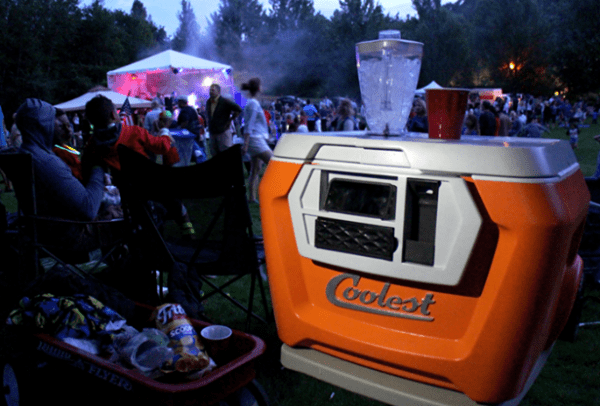 It was over two years ago that Pebble smart watch rocked the wearable tech space as they raised capital via Kickstarter.  The final tally on the 37 day crowdfunding campaign closed at $10,266,845 with backers numbering at 68,929.  Pebble captured headlines around the world and spawned a new era of tech validation as consumers proved a profound demand for a product that while imagined did not yet exist.  The following year Pebble went on to raise a cool $15 million from Charles River Ventures firmly establishing their company and concept as a trailblazer in the crowdfunding space.  To put things into perspective Pebble raised an average of $277,482.00  per day with an average contribution of about $149 per backer. It was not only the amount raised but the speed of validation that is now worn by thousands of people around the world. It has taken more than 24 months for a challenger to the Kickstarter throne and it has delivered itself in the form of a humble cooler.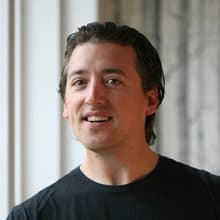 Coolest Cooler started its existence as a failed crowdfunding project.  The first project on Kickstarter  launched in the Winter of 2013 and while generating initial interest struggled to raised $125,000 – an amount that appears rather modest today – in light of the millions of dollars already committed to the project.  In part this is a testament to the determination and grit of project creator Ryan Grepper.  His first campaign on Kickstarter was very well organized and highly structured. The prototype was solid and his plan was in place.  But in failure Ryan returned with 10x determination. Improving the product AND improving his crowdfunding campaign strategy.  And today it challenges one of the top funded campaigns ever.
With four days left in the project – as of this moment – Coolest Cooler has raised over $9.687 million in contributions – with the velocity to best Pebble watch.  Sure the Coolest Cooler campaign is a 52 day project and not the shorter time span of Pebble.
Now this crowdfunding campaign is not without fault or glitch. Ryan revealed today that 90% of the backers missed the part about adding shipping to their contribution (see video below).  This means that for those of us in the US you need to increase your cooler contribution amount by $15.  More if you are outside the states. Some commenters are not pleased about this last minute reveal but most are committed to the Coolest Cooler quest.
Crowdfunding is a process where  backers invest in a conceptual dream and the associated risk.  More than a few campaigns have fallen short in delivery and communication.  We will know soon enough if the Coolest Cooler will deliver on the organizers promises.  And with 4 days remaining we will know if Coolest will be the biggest crowdfunding campaign ever on the Kickstarter platform.
__________________________
Update: Coolest Cooler has jumped a bit in the past 24 hours.  Perhaps it is being boosted by the shipping fees (we really don't know though). The crowdfunding campaign stands at over $10.1 million with 72 hours left in the campaign.  Ryan gave a shout out to backers today stating:
We're almost to the #1 spot of ALL TIME on Kickstarter, and there's no doubt it's all because of your generous support and sharing.
We have just three days left to make history, and together I know we can do it!
THANK YOU ALL, again, for your amazing support throughout this entire campaign and please keep doing whatever you've been doing to share the Coolest.
Share our Kickstarter link with your coolest friends and family and double-check your shipping here: https://www.kickstarter.com/projects/ryangrepper/coolest-cooler-21st-century-cooler-thats-actually
Let's make the Coolest the coolest of all-time on Kickstarter!
The $10.267 Coolest Cooler needs to become number one doesn't seem that far away.  My bet is they will claim the Kickstarter throne by tomorrow.
________________
Have a crowdfunding offering you'd like to share? Submit an offering for consideration using our Submit a Tip form and we may share it on our site!