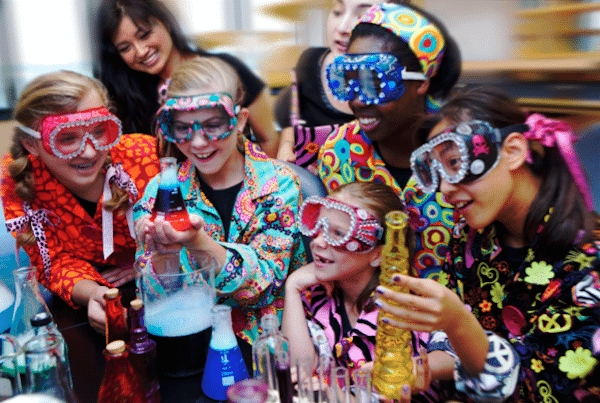 Ready make a few changes to the famous nerdy scientist image, Yale University student Olivia Pavco-Giaccia has launched a Kickstarter crowdfunding campaign for her new  company, LabCandy. Originally seeking only $20,000 to create new lab gear, storybooks, and science activities for young girls, the growing business already surpassed its initial goal and raised $20,859.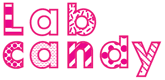 Explaining why she decided to launch the new company, Pavco-Giaccia, who is currently studying cognitive science, stated, "According to the US Chamber of Commerce, currently only about 24% of STEM related jobs are occupied by women. Lots of wonderful programs have sprung up in defiance of this statistic, but a fundamental problem still remains: How can young girls picture themselves as scientists when the 'nerdy male' stereotype is still so prevalent? That's where LabCandy comes in."
"Our product line combines brightly colored, funky labcoats, matching kid-sized goggles packaged with lots of fun bling for at-home, DIY customization, and an adventure storybook featuring some spunky young scientists. In short, we've created more than just a fun educational toy – we've created characters! Girls who are smart and vivacious and colorful. Role models, that any little girl can relate to. The best part? Every product contains multiple science experiments which are as educational as they are inspiring."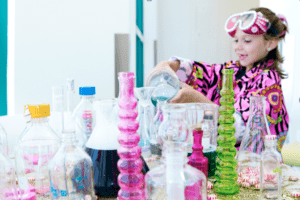 LabCandy's first product is a combo pack that contains three items:
Lab coat
Lab goggles
Storybook
Pavco-Giaccia noted, "We pair fun, brightly patterned lab coats with matching kid-sized goggles. The lab coats are one-size-fits-most. The goggles are 'DIY,' which means that they come with lots of cool 'bling,' like rhinestones and other supplies. This DIY element allows our young scientists to create their own pair of goggles that is as unique as they are. It's a pretty near combo, but the element that really ties it all together is our storybook."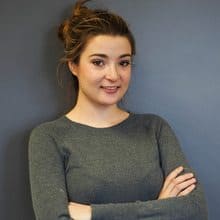 "Aimed at readers ages kindergarten through third grade, our first storybook follows the adventures of third grader, Ava Margaret Avignoli. Ava notices something fishy going on at her school and, with the help of her science teacher, Mr. Rietz, she investigates the wacky happenings and uses science to save the day."
Originally started as a research blog in a Standford University neurobiology lab, LabCandy was targeted to getting young girls interested in science, and was first-handed account of Pavco-Giaccia experiences at the lab bench. Its campaign is set to close on September 16th.
____________________________________
Have a crowdfunding offering you'd like to share? Submit an offering for consideration using our Submit a Tip form and we may share it on our site!