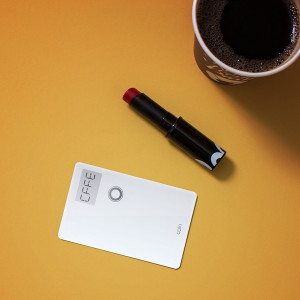 COIN, the one card to control them all, experienced a bit of a marketing stumble this past week as they announced the full launch of the COIN card would be delayed until 2015.  In the lightening speed space of technology many backers were quick to question the products viability and strategic approach.
In a statement to COIN backers by founder and CEO Kanishk Parashar (plus the entire COIN team), they expressed remorse for their "lack of transparency" and stated they "want to earn your trust again".  The issue of COIN beta was said to be a difficult decision to make and they were "overly optimistic" in their assumptions.  This missive announced the COIN beta will now be available at no cost for beta backers.
The letter closes by apologizing for the delay and allowing anyone who wants to cancel their order – the option to do so.
The fact they are willing to accept full refunds should quell any rumblings from the hordes of backers.  Who knows – maybe the final iteration will be even better.
The letter from COIN is reproduced below in its entirety.
____________________
An Apology and an Update
Dear Coin Backers,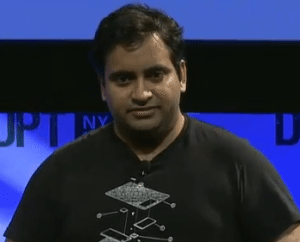 First and foremost, we want to apologize to each and every one of you. We are building Coin for you and are extremely disappointed with ourselves that we made some of you unhappy with us. We want to earn your trust again.
We apologize for our lack of transparency and clarity in our communications to you. You, as our valuable backers, should have been the first to know about all product updates. We honestly thought we could make our timeline. We were overly optimistic. The San Francisco Bay Area Coin Beta made it evident that we should conduct a larger nationwide Coin Beta. We need your help with testing nationwide, but realize that this is not a cost for you to bear. Therefore, we will run a nationwide Coin Beta for no cost ($0) to Coin Beta Backers for the first generation Coin and increase the number of Coin Beta devices by 50% to 15,000. We'll do our best to grow this number over time. To clarify, your spot in the Coin Beta program is determined by your pre-order date, regardless of whether you opt-in with the iOS or Android app. We feel responsible to the commitment each of you has given to us by backing Coin and so we haven't spent even one dollar of the crowd funding campaign. All our efforts and production has been supported by equity dollars.
Coin Beta was a hard decision but important step as we want to deliver the device we all expect and nothing less. Getting Coin to work with thousands of different card readers of different makes, models and regions is not easy and that's why we need the help of an extended beta team.

We are truly sorry that the first generation Coin is not ready when we said it would. Our team has been working hard day/night and weekends since May 2012 in an attempt to deliver Coin to you on time and while we are close, we are not at the finish line. We have achieved ~0.84 mm form factor with e-ink screen and bluetooth low energy. We even found a button that has a tactile touch so you can feel feedback every time you press the button on Coin. Coin swipes successfully in 85% of the locations we visit. Our hardware team is focused on the remaining 15%.
With Coin Beta, we will validate compatibility nationwide and improve usability. Meanwhile, we'll keep a focus on growing our manufacturing capabilities and are confident that we will deliver high-quality first generation Coins to you all.
We promise to do better with our transparency and updates to backers. We promise to keep working hard to deliver you a great product. We value your honest feedback, good or bad; and we are always listening.
Sincerely,
Kanishk and the whole Coin team
PS – We appreciate your patience and support, but if you would like to cancel, we will promptly issue a refund to you. Please email [email protected] with your order number. We hope to earn your trust again in the future.
Related articles across the web
Sponsored Links by DQ Promote