Hoverbike, crowdfunding now on Kickstarter, is foreshadowing the future of travel.  If you take a moment to watch the pitch video – you will be convinced immediately.  Sure we have all seen the umpteen gazillion films that show maglev vehicles or hovercraft dominating the roadways but Hoverbike is doing it now and getting ready for a full size model they expect to cost about the same amount as a midsize SUV.
Now the very first Hoverbike is a prototype and has been developed at a 1/3 scale to the actual thing.    Backers have the option to reserve a Hoverbike drone that is expected to ship before the end of the year.    The mini Hoverbike was initially thought to be a 1/3 scale model for the manned version but they realized the drone was pretty cool so they are making it available now (or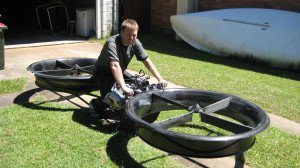 at least soon to those who want to commit the money).
After the completion of the rewards based crowdfunding campaign they expect to complete development on the full scale version readying it for the consumer market.  The vehicle is described as a new take on a Helicopter – but once you watch it in flight you will be convinced it is more of a motorcycle hovercraft that belongs in a Star Wars film.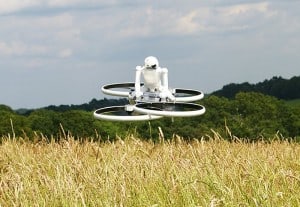 Hoverbike has benefited by an American angel investor who has helped to fund the Surrey, UK based company.  The company is confident enough to be taking orders now for the full scale version.
Hoverbike is the creation of Chris Malloy, originally from New Zealand.  The project started as a hobby but has grown into much more.  As the project proceeded, Chris has received interest from universities, search and rescue folks and "notable visits from US Army G-3/5/7 and Lockheed Martin "skunk works".  With a fully crafted version around the corner Hoverbike expects to have a manned prototype they will start testing in a few short months.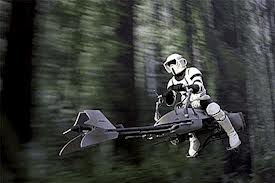 The device is designed to be simple in features and use, extremely rugged and relatively affordable.  Think about it.  Who among us can afford their very own helicopter?  If the price point can be delivered at what they predict- Chris and his team have a good shot at "replacing the conventional helicopter" – at least in certain situations.

All I know is I want one.  Have you guys considered equity crowdfunding?  Operating in the country that leads the way in new forms of finance I would not be surprised to see this listed on an investment platform soon.

Sponsored Links by DQ Promote