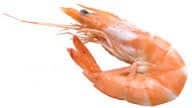 Net Zero AquaLife San Diego plans to produce the highest grade shrimp organically, in a controlled, closed-loop and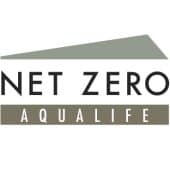 environmentally-friendly U.S. facility. By combining a patented intensive production raceway system with proven sustainable technologies, Net Zero AquaLife will consistently produce organic shrimp of superior quality and quantity at a low cost of production.  According to the company's Return on Change campaign, "The project facility and systems are scalable, replicable, and due to their closed loop configuration. The 'carbon neutral' cluster model is self sustained from an energy and water consumption perspective and all waste is recycled."  The company has also listed a campaign on Crowdfunder. To date, neither financial details nor investor information has been disclosed to non-investors.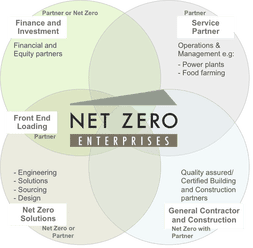 Net Zero Enterprises' group of companies covers the entire investment cycle for Renewable Energy Projects: from initial investment, to the establishment of the asset, with the focus on renewable energy ensuring a Net Zero systemized solution. Net Zero Enterprises and its portfolio dates back to 1943 when its energy efficient  Net Zero Thermal Block material was invented in Sweden. Over the years the Net Zero Solution has evolved and now encompasses optimized energy solutions for renewable energy clusters, Biofuel plants and land development with the ultimate goal of building them carbon neutral (or carbon negative) and self sustainable, in other words, Net Zero.
Honing in on aquaculture and organic food production in its Return on Change campaign, Net Zero reveals some staggering if not unfamiliar statistics: the U.S. imports over 91% of its seafood. Over 91%!  The crowd can help bring back U.S. shrimp boils; hopefully other seafoods will follow Net Zero's school of thought.  The company cites that half of these imports originate from outdoor aquaculture "farming" programs in Asia and Latin America that may cause readers to lose their appetites: "Unknown to the consumer, these imported products, as well as the main portion of the U.S.-based shrimp, are susceptible to disease, contamination,
pollution, pharmaceutical substances, and a host of other impediments to food safety.  In addition, many of the antiquated shrimp farming and marine harvesting approaches degrade the fragile coastal environment in which they are located. Developed and developing markets around the globe will benefit from finding a means to source reliable, organic, and sustainable seafood."


Leading the Net Zero AquaLife team are Net Zero Enterprises' President, Americas Anders Lennartsson and Chairman Kim Forssell.  Lennartsson's career background includes 18 years in Corporate Finance, Commercial Real Estate Investments and Land Development. In recent years and as a Co-founder of Net Zero Living Systems, he focuses on Land Development and the Net Zero Living System approach to building "Net Zero Commercial Real Estate" buildings with a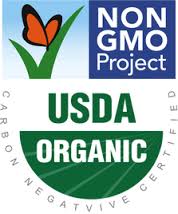 "Net Zero" energy consumption utility charges. According to Net Zero Enterprises, "The Net Zero concept applied to Commercial Real Estate generates returns that are 20-25% higher in buildings of the same square footage as traditional commercial structures."  With his MS in Industrial Engineering, an MBA, and completion of the Harvard Executive Program,  Forssell has led several companies as CEO, Managing Director, and Partner within both start-ups and established organizations. He is a former CEO of investment and venture capital companies and has founded and developed  several companies from startup, growth stage until the asset/companies were sold.  Focusing within capital intensive projects from the energy, land development and telecom sector,  Forssell has worked as an advisor and reference/investment board member and has been heavily engaged in numerous international projects and investments ranging from $50M to multi-billion dollars within Land development, Nuclear, Biomass, Biogas, Biodiesel, BioEthanol, Water conservation and treatment, Power production, and especially projects that combine several Renewable energy technologies.
More detailed campaign and financial details are available to Return on Change and Crowdfunder investors.
___________________________________________________________________
Have a crowdfunding offering you'd like to share? Submit an offering for consideration using our Submit a Tip form and we may share it on our site!