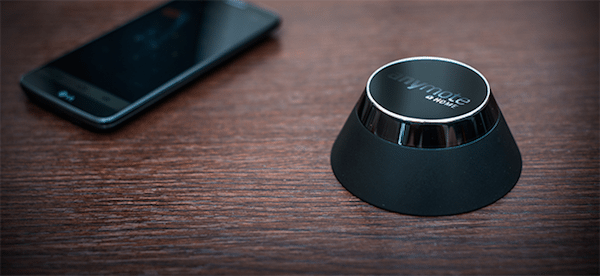 Get ready to ditch ALL your other remote controllers. California-based company Color Tiger launched a crowdfunding campaign on Kickstarter earlier this week to raise $50,000 for the AnyMote. The device turns any smartphone into the next generation universal remote. It automates TVs, computers, sound systems and more.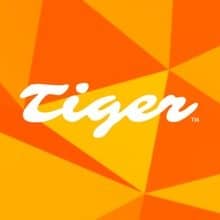 Color Tiger stated on its campaign website, "AnyMote Home fills the last gap in home automation by bringing your full control over InfraRed controllable electronics like your TV, DVD/BluRay player, amplifier, air conditioner and even IR-controlled power plugs."
The company also revealed that through extreme power efficiency algorithms, Bluetooth 4.0 wireless connectivity and 360 control, the AnyMote Home helps to make it easy for anyone to control their entire living room using only a smartphone or even a tablet.
Steps for the AnyMote are the following:
Put the AnyMote on a coffee table, or in any place where it has direct line of sight to the equipment you want to control. Indirect/reflected line of sight might also work, depending on the reflecting surface.
Launch Smart IR Remote on any phone or tablet(iOS and Android compatible) and wait 2 seconds for it to find your AnyMote Home. If multiple AnyMotes are available, you'll be prompted to pick one that will control the device you're about to add.
Pick a category, type in your model and go through the intuitive testing process to find and select the best matching remote for your device. In the small chance that the device isn't supported by our database, the user can record the commands they need.
The AnyMote Home is also accompanied by Smart IR Remote app that has been praised as being the "best universal IR remote ever created for a smartphone." Tiger Color wrote, "With the ability to create macros, automation through own tasks (like "IF phone rings THEN mute everything"), Tasker integration and IFTTT (planned), you'll be able to have your living room work for you."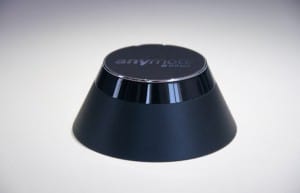 Unlike other 4 high-power IR leds for 360 view and huge IR range of 33 feet, users can put AnyMote anywhere in the room where there's a line of sight to the equipment. Most of the time, the line can even be bounced off a wall. The battery life is also not something to worry about. Color Tiger noted, "Our hardware + software is custom built and was constructed from the ground-up to be powerful and efficient. Our several months-long tests show that two classic Duracell AA batteries should last a year with an average of 2700 commands sent daily."
Other AnyMote features include:
MUTE/PAUSE ON PHONE CALL: Each time our phone rings, the TV will become muted, our movie will pause (if there's a movie playing), and Sonos system will mute (the smartphone app also has Sonos integration through WiFi)
WELCOME HOME: When we come home, the Sonos system starts playing the music queue, air conditioning turns on, sets the mode to COOL and temperature to 23C, and the lights to 50%. This all happens automatically, without even launching the app.
MOVIE MODE: A single button press turns on the TV (if it wasn't already on), turns on a XBMC player, switches the TV to HDMI 3, sets the speaker volume to 50%, and turns the light off. If only there was an IR/WiFi controllable home popcorn machine…
TV ZAPPER: This one is exclusive to Samsung phones, but cool nonetheless: with a simple hand wave upwards above the phone (without even touching it), the TV channel switches up, a hand wave downwards switches the channel down, left and right waves change the volume 5 steps. It's all configurable!
Set to close on October 10th, the AnyMote has already received $46,802 from 609 backers.

_______________________________________________


Have a crowdfunding offering you'd like to share? Submit an offering for consideration using our Submit a Tip form and we may share it on our site!

Sponsored Links by DQ Promote