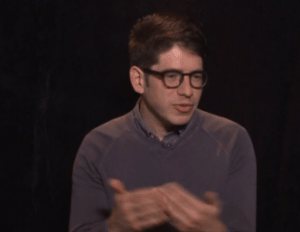 Yancey Strickler, Kickstarter CEO and one of the crowdfunding sites founders, recently hit the screen (or pages) of CNN Money to talk crowdfunding.
Yancey sticks pretty much to the stump speech on crowdfunding but he does hammer home the point that "Lateness is not Failure" a statement which we could concur (as most rewards based crowdfunding campaigns are late). He hopes the Kickstarter platform will continue to evolve but notes they will stick to artists and creative people (IE no politicians).
He also counsels patience by drawing a parallel that it took a long time to create Kickstarter. Interesting factoid: Yancey grew up on a farm.