Sensory Perspective Ltd, is offering 25% equity in the small company for £1.15 million on equity crowdfunding platform Crowdcube.  The offer, only recently launched, has so far captured the interest of 23 investors -with the single largest coming in at £75,000.
Sensory Perspective has developed a consumer, handheld device that can detect, and measure electromagnetic radiation (EMR).  The devices detect the EMR generated from all wireless transmitters in use today.  The company also sells shielding products too.  Sensory Perspective produces a range of EMR protection solutions including fine Swiss curtain material, shielding paint, wallpaper and even clothing. All of which act as "barrier products" which the consumer can readily test for themselves.  If you are interested in learning more about "Electrosmog" you can visit the company's website.
They have stated they are on the of the very first companies to provide a consumer facing device and they hope to take advantage of the rapid growth in EMR exposure.  Now EMR is a pretty broad term as the spectrum encompasses visible light and far beyond.  The segment their device is targeting has to do with proliferation of wireless technology.  They state, "the effects of sensitivity to EMR are increasingly being recognised as a disability or functional impairment, and scientists estimate that 4-7% of the population is affected, suggesting at least 2.5million people in the UK alone".
"We have already proven our detection and shielding solutions in the market and are now ready to launch follow up products and expand further into North America, Europe, Asia and India," says CEO and co-founder Nick Clough."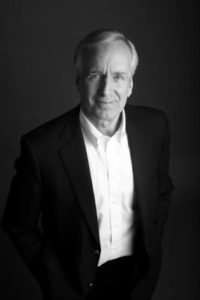 Sensory Perspective has just completed a five year test marketing phase which resulted in 10,000 unit sales of its first electromagnetic radiation detector, generating a turnover of £750,000.  The company is forecasting sales of just over £1 million in the year August 2014 to July 2015, rising to £6.17 million with an EBITDA of £1.8 million in 2015-2016, and in year three (2016-2017) Sensory Perspective is forecasting sales of £11.84 million with an EBITDA of £4.16million.
"We have assembled an extremely strong management team including a former CEO of Sony Europe and a VP of Johnson & Johnson USA to guide our expansion plans," says Nick Clough. "We are hugely excited as we are the first company in the EMR Healthcare Sector to take the equity crowdfunding route, and we hope investors will share our excitement in the upcoming launch of our new, high quality, low-cost cigar-shaped detector, code named Sherlock, which their investment will make possible."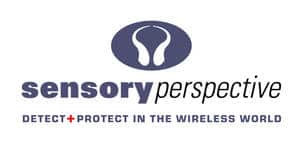 The company notes that EMR is especially recognised in Sweden, Germany, Austria, Switzerland, Italy, Russia, and China and international authorities are now acting to reduce public exposure following the Bioinitiative Report, an Italian Supreme Court Judgment, and World Health Organization (WHO) warnings classifying EMR as a Class 2B carcinogen, in the same category as lead and DDT.
The share offer qualifies for Enterprise Investment Scheme (EIS) tax relief. Interested investors can invest as little as £10 for an ordinary B share, and £7500 or more for A shares.
Have a crowdfunding offering you'd like to share? Submit an offering for consideration using our Submit a Tip form and we may share it on our site!