Just a couple months after its controversial crowdfunding campaign on Indiegogo broke records, the production team for the film Gosnell has announced they have hired bestselling novelist Andrew Klavan to write the script about the infamous abortion doctor, Kermit Gosnell.
According to the Hollywood Reporter, Klavan also wrote Don't Say a Word, which was made into movie starring Michael Douglas, and he authored a serious of young-adults novels called The Homelanders. He also wrote opinion articles for several newspapers.
Sharing his reasoning for signing onto the project, Klavan stated, "What really grabbed me about this is that, here you have the worst serial killer in American history – the banality of evil made flesh – and yet there's this powerful bureaucratic inertia that provides him cover. Even when he's discovered, there's this real reluctance to bring the truth to the public. The Gosnell murders were an inconvenient truth that no one wanted to tell."
As previously reported, the Indiegogo campaign aimed to produce a film that outlines the story of Dr. Gosnell's crimes. He was convicted in May 2013 after being charged for late-term abortions and other medical misgivings. Some have called him the most "successful" serial killer in the history of the world.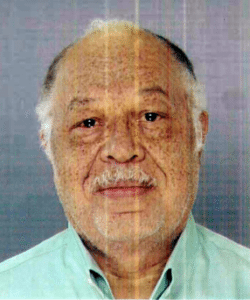 Unfortunately, the campaign immediately received criticism and was originally shot down by Kickstarter. After refusing to allow the project on its platform crowdfunding giant was accused by some of trying to censor the campaign. A Kickstarter representative previously stated, "… we ask that the phrase '1000s of babies stabbed to deal' and similar language be modified or removed from the project. We understand your convictions and the horror of this person's crimes, however we are a broad website used by millions of people."
"Our Community Guidelines outline that we encourage and enforce a culture of respect and consideration, and we ask that that language specifically be modified for those reasons. Thanks for your patience and understanding. Once you've made these adjustments give us a head's up, and we can proceed."
Although it didn't hit Kickstarter, the platform's competitor, Indiegogo, allowed it to launch and it reached $2.1 million and became the most funded campaign on the website.
Have a crowdfunding offering you'd like to share? Submit an offering for consideration using our Submit a Tip form and we may share it on our site!