RCS Capital Corporation (NYSE: RCAP) announced on Monday (September 8th) the launch of "crowdfunding 2.0" investment platform, We Are Crowdfunding. The new website is designed to provide investors direct access to high caliber, institutional quality public and private investment offerings.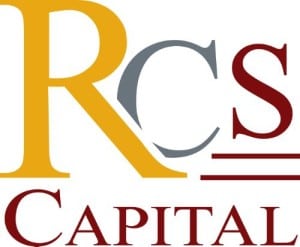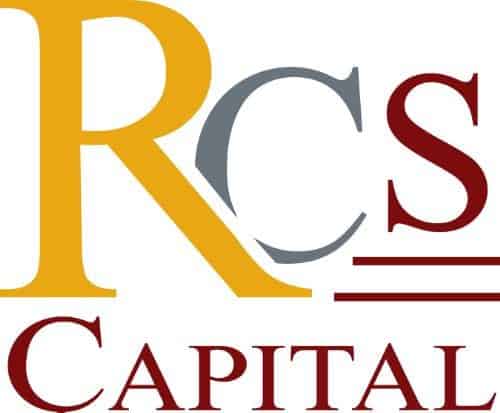 We are Crowdfunding will offer a spectrum of expertly screened investment opportunities including public and private real estate investment offered as mutual funds, interval funds, private fund vehicles, and other individual real estate investments. A variety of new investments will continue to be added to the platform.
RCAP anticipates that these opportunities will include products with a range of liquidity features, price transparency and benefits, , including access to institutional quality real estate, waiver of sales charges and minimum investment amounts lowered for certain investments including mutual funds, and interval funds.
Executive Chairman of the Board of RCAP, Nicholas S. Schorsch, stated, "I am thrilled to announce the launch of We Are Crowdfunding, a next-generation Internet-based investment platform dedicated to bringing institutional-quality investments and investors support to be crowdfunding market."

"At its core, We Are Crowdfunding is an extension of the principles underpinning RCAP's approach to distributing investment solutions – providing retail investors with clarity, confidence, transparency and trust.  With a focus on high caliber, institutional-quality investments and access to expert advice and support from the over 9,700 financial advisors on the RCAP retail advice platform, We Are Crowdfunding goes beyond the traditional limited choices currently available."

"We believe that We Are Crowdfunding not only puts investors in control of their own investments, but furnishes those investors with an exemplary selection of investment solutions from which to choose. We expect We Are Crowdfunding will set the bar, not simply by offering superior choices, but superior support, transparency and next-generation technology to lead the crowdfunding industry in its future growth and development."
RCAP believes We Are Crowdfunding will define the funding model by providing investors and financial advisors with a host of benefits, including:
A Full Suite of Investment Opportunities: We Are Crowdfunding will offer a broad selection of investment opportunities for accredited and non-accredited investors that creates a full suite of investment opportunities, including direct access to public and private offerings, including Regulation A and Regulation D offerings, mutual funds and closed-end fund offerings, in a variety of industries and sectors. Coupled with its range of liquidity features, pricing transparency and investment minimums, We Are Crowdfunding is expected to offer superior investment choices and puts investors in control of their investments.
Leveraging RCAP's Industry Leading Expertise: As a well-capitalized broker-dealer with an industry-leading track record of raising capital, RCAP brings infrastructure, credibility, and expertise backed by more than 200 professionals. Since its inception, RCAP and its subsidiaries have raised more than $20 billion of investment capital in such varied sectors as domestic and international net lease properties, healthcare facilities, New York City real estate, retail shopping centers, oil and gas, hotel investments, and venture debt.
State of the Art Transactional Capabilities: The unique technology powered by Trupoly, a New York based white label investor relationship manager, affords an intuitive user experience. We believe the open architecture platform and simple accreditation process differentiates We Are Crowdfunding from other crowdfunding web sites.
Connecting Investors to Financial Advisors and Investment Advice: We Are Crowdfunding allows users access to industry professionals, independent research and educational materials. The specialized investor management portal also acts as a unique referral source, allowing the more than 9,700 financial advisors on the RCAP retail advice platform to introduce specific users to products that best address their specific investment needs.
President of RCAP, Michael Weil, added, "Through We Are Crowdfunding, we believe RCAP is positioned to lead the crowdfunding revolution," said Michael Weil, RCAP's President. "Unlike many platforms, We Are Crowdfunding connects investors to advisors, streamlines the qualification process, provides access to educational and independent research materials and offers a wide range of options and investment minimums."

"In addition, We Are Crowdfunding has the capability of offering RCAP affiliated and unaffiliated third party investment products, further diversifying the variety of investment alternatives available to retail investors.  Once again, RCAP intends to bring its considerable resources to bear in order to raise the bar in delivering a suite of high-quality investment solutions to the retail investor."
In July, RCAP made the exciting announcement about the investment crowdfunding platform and also revealed it had acquired Trupoly, a New York based white label investor relationship manager.  Trupoly is expected to be integrated into the new website.
Ryan Smith, Trupoly's founder and President will be continuing with the integrated company and he noted, We are pleased to be joining the RCAP team and look forward to creating the market leader in direct-to-consumer investment offerings," said Ryan Smith, Trupoly's Founder and President. Also joining RCAP are Charles Crnoevich, Trupoly's Head of Sales, and Melanie Eitel, Trupoly's Client Relationship Manager.
RCAP is an investment firm expressly focused on the retail investor. The company is engaged in the wholesale distribution, investment banking and capital markets businesses, and a research business focused on alternative investments. Following the closing of recent acquisitions of independent broker-dealers and an investment manager, RCAP is also engaged in the independent retail advice and investment management businesses. RCAP's business is designed to capitalize, support, grow and manage direct investment and alternative investment programs, and to serve independent financial advisors and their clients.

Sponsored Links by DQ Promote