In celebration of its first year live in Canada, crowdfunding giant Kickstarter took a look back at the last twelve months.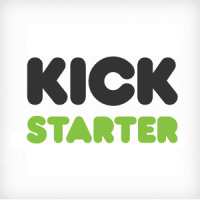 Last year, the platform revealed its excitement of the Canadian launch by declaring, "We're thrilled that Kickstarter is now available to creators in Canada. We've been waiting along time for this day to come, and we can't wait to see what creative projects our friends in the Canada will launch – films, art, games, albums, players, performances, and much more."
Much like the US, the Canadian Kickstarter platform has the following exceptions:
There is no Canada specific site. Anyone may contribute to a Canada based project.
All projects are in Canadian Dollars (the Loonie).
Payments will be processed through a different processor than Amazon payments.
The 5% fee is the same. No fee for unsuccessful projects. Payment processing fee is similar to UK.
On Wednesday (September 10), the Kickstarter team took to the platform's blog and wrote, "It's been a whole year since Kickstarter went live in Canada! In that time, over $24 million CAD was pledge to more than 3,700 projects."
Showing the world just how successful its Canadian platform has been, Kickstarter shared twelve projects that have surpassed initials goals and were deemed worthy of being favorites.
Most Socially Conscious: The Tar Sands Reporting Projects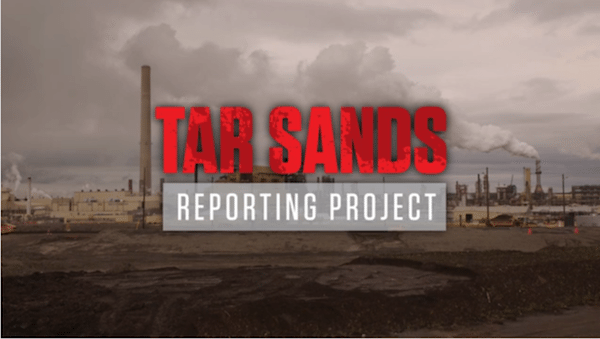 Journalists of the Vancouver Observer launched a campaign to share a story of the men and women working in the dangerous Canadian tar sands. It's the untold story of the people, their daily work functions and often difficult relationships they have in the oil industry. The project pushed past its $32,000 and raised $53,040 all thanks to its 741 backers.
Most Likely to Spit Rhymes at the Canadian Prime Minister: Shane Koyczan
Poetry writer, Shan Koyczan, debuted his new book A Bruise on Light on Kickstarter and immediately became a huge sensation. The campaign successful reached $91,154 from 1,688 backers and became the record holder for highest-funded poetry project on the platform.
Most Likely to Replace "Late Night Poutine": Kanga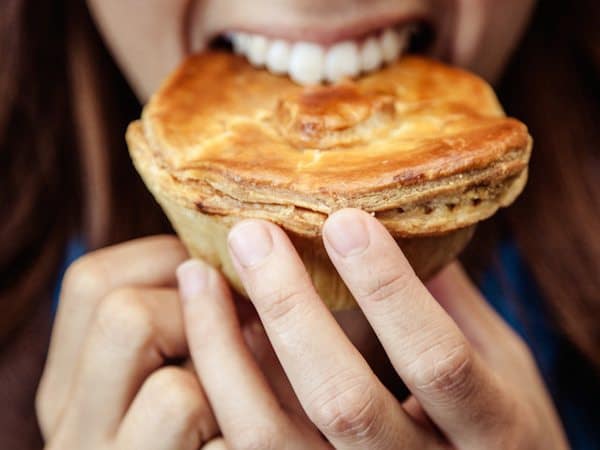 Ready to set up shop in downtown Toronto for their delicious Aussie meat pies, the ladies of Kanga launched their campaign to raise $15,000. After first selling their first pie at the Toronto Underground Market, the ladies received visible praises from the Canadian crowd and decided to make a move to the famous city. During its time on the crowdfunding giant, the campaign hit its initial goal and reached $16,575.
Most Likely to Perpetrate an Internet Hoax: Half-Cat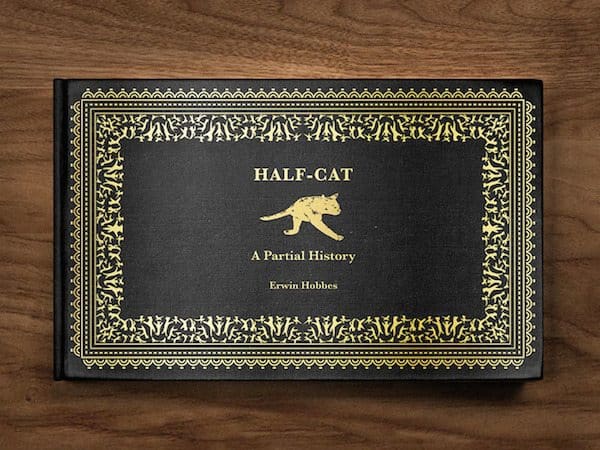 In HALF CAT, famed, and mostly likely nonexistent, scientist Erwin Hobbes compiles his research of cats in this 120-page photographic history full-colored book. According to the author's manuscript, "I believe that for as long as there have been cats, there have been half-cats. In the ballet of feline DNA hides the potential for an astonishing mutation, revered by some, toured as spectacle by others. There is no reckoning for the countless specimens drowned at birth for their unexpected, perhaps unsettling, appearance. But what of the few that survived?  This book will attempt a retelling of their story—their origins in the shadows of biology and history."
The campaign raised $14,349 from 375 backers.
Most Likely to Be a Heritage Moment: Rhythm of the Hayes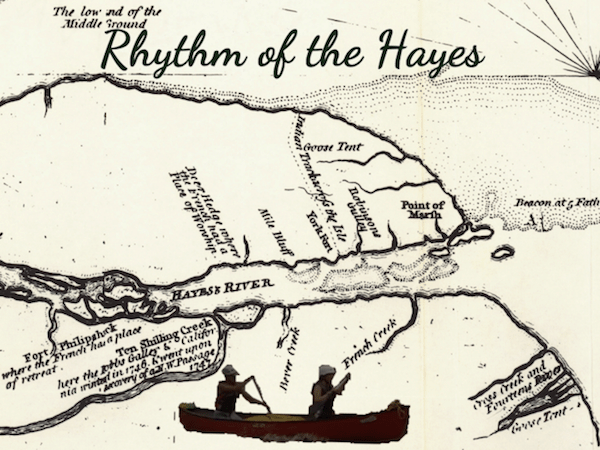 Ready to follow her in father's footsteps, Jennifer Ford set out to create a short film to share her adventure canoeing in the Hudson Bay for 25 days and 380 miles. The key mission: to grow and live in tune with nature. This trip will retrace the route her father took four decades ago. She reached $4,006 from 50 backers.
Most Impressive Canadian Comeback: Spaceteam Admiral's Club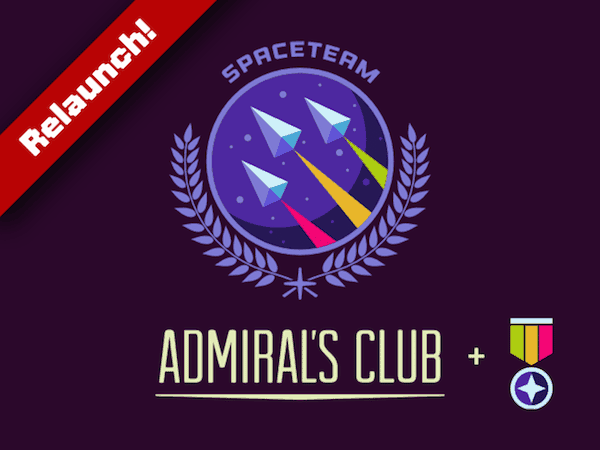 At first you don't succeed, try try again. After only raising 81% of his goal, developer Henry Smith of Spaceteam Admiral's Club launched a second Kickstarter campaign and raised 100% of his $80,000 goal thanks to 613 backers. Now, Smith will continue to make his games free and available for everyone.
Most Anticipated Film Adaptation: Corner Gas: the Movie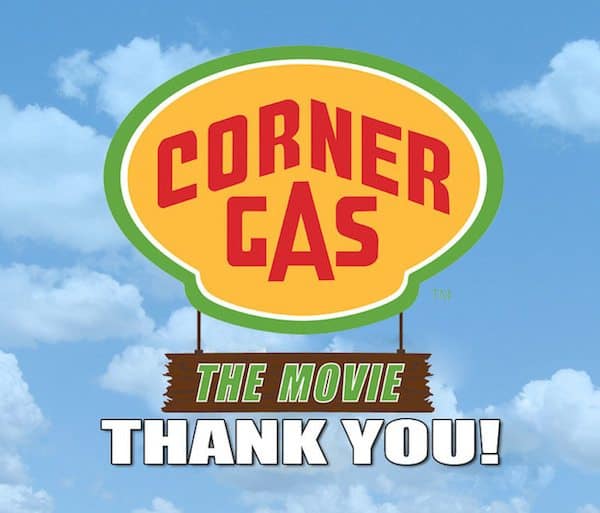 Setting out to bring a movie adaptation of the hit Canadian series, which ran from 2004-2009, the Corner Gas team launched a campaign on the platform to raise $100,000. The Canuck fan favorite will hit the big screen thanks to 2,526 backers.
Tastiest Thing You Didn't Know You Needed: Castor Toothpicks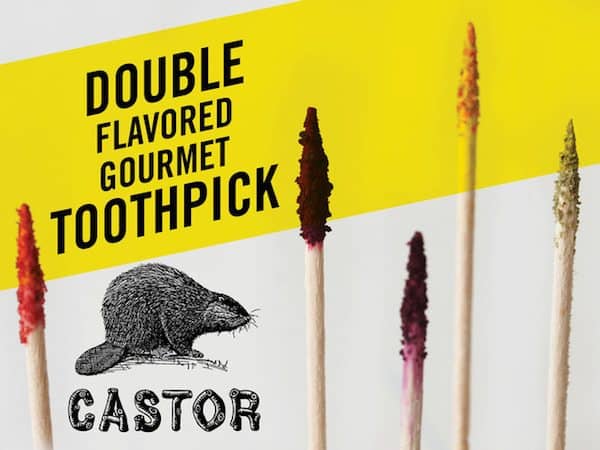 Ready to redefine the toothpick, PhoodStation launched a $35,000 campaign for its Castor toothpicks. Each toothpick will over gastronomic flavor pairings and innovative design, which will lead to a true experience for all the user's senses. It raised $38,551 during its time on the crowdfunding giant.
Biggest Fashion Revolution: Mia Melon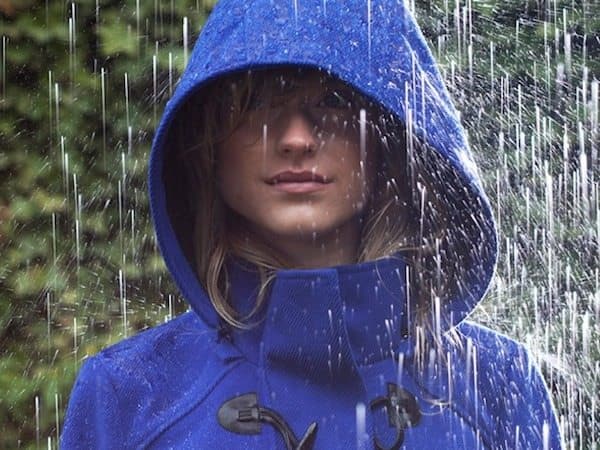 Fashion designer, Todd Listwin launched this crowdfunding campaign to raise $50,000 for the Mia Melon, fashionable waterproof outerwear. Not only will the outerwear keep you completely dry, it will also have a great look. It raised $82,005 from 387 backers.
Most Likely to Pop a Really Fancy Wheelie: Vanhawks Valour Bikes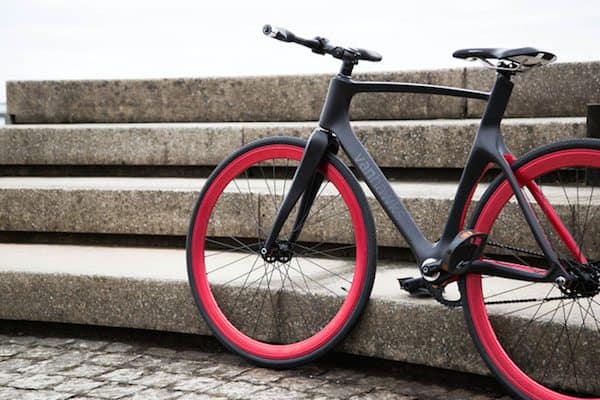 Dubbed as the "first" connected bike, the Vanhawk Valour Bike hit the spotlight on the platform during its run due to it quickly surpassed its initial $100,000 and raised $820,083 from 802 backers. The bike features performance tracking, and security sensors.
Speediest: Eta, the World's Fastest Bike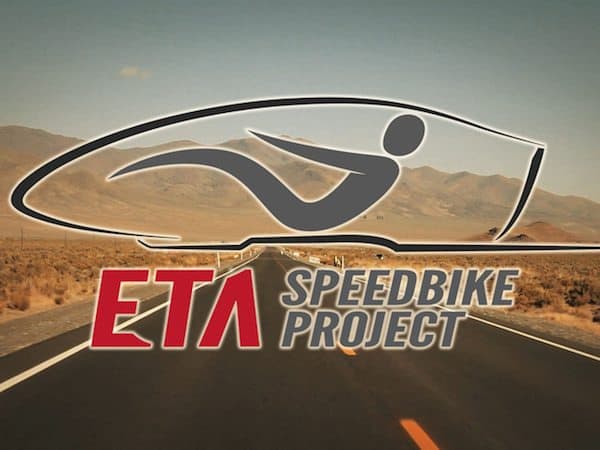 Created for bike enthusiasts, AeroVelo's Eta, known as the "world's" fastest bike, made its debut on the crowdfunding giant's platform during the summer to raise $30,000. The creators were on a mission to build the bike that is capable of surpassing the current level-ground speed record of 133.8 km/hr (83.1 mph).
Most Caffeinated: Kaffeeklatsch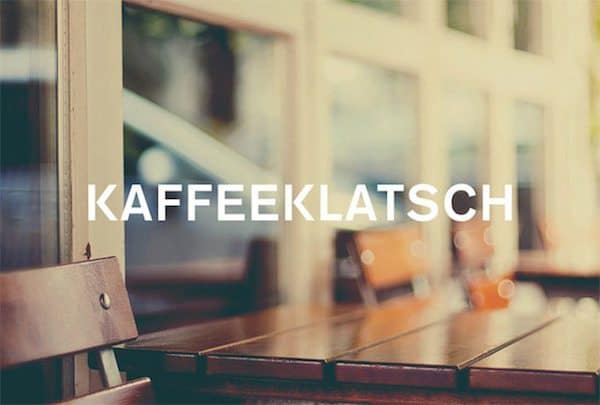 Seeking to bring its highly addictive caffeinated drinks to the CommunityWise Resource Centre, the owner of Calgary's Kaffeeklatsch launched a campaign to raise $10,000 to place her coffee shop in the oldest, purpose-built, social service facility in the city. Her project was success and raised $10,014 from 38 backers.

 

Have a crowdfunding offering you'd like to share? Submit an offering for consideration using our Submit a Tip form and we may share it on our site!

Sponsored Links by DQ Promote