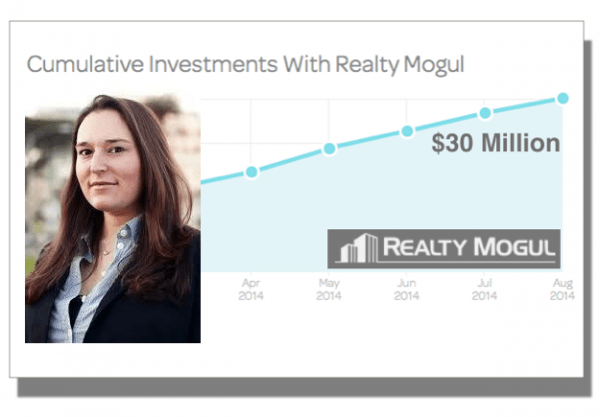 Realty Mogul, one of the early entrants in the hyper growth industry of real estate crowdfunding, recently passed the $30 million mark in online funding.  The properties funded represent an incredible $220 million in value. This from a startup company launched in the Spring of 2013.


The crowdfunding platform boasts 12,000 active, accredited investors that may invest in property around the United States any day of the week.  Realty Mogul has created a "frictionless platform that serves as a 21st century bridge" connecting investors to real estate projects in a way previously not possible.
Regarding the $30 million mile marker – one that has already passed, certainly to be followed by another soon enough,  Realty Mogul CEO Jilliene Helman said,
"Crossing the $30 million dollar mark is a major milestone in the short history of our company. To our knowledge and based on our own internal research, we are now the largest real estate crowdfunding marketplace in the country based on the amount of capital raised."*
The $3o million through the end of August is more than double the total for all of 2013.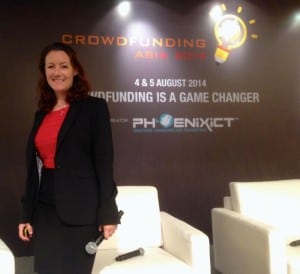 Elizabeth Braman, Chief Production Officer at Realty Mogul said they continue to see strong investor demand – especially in California and Texas.  Braman said,  "While we have experienced significant interest in equity transactions on the platform, we are also seeing a rise in demand for our debt offerings. We are a dual-sided marketplace and we plan to rapidly expand our deal flow to fulfill increased investor interest in equity and debt offerings."
Crowdfund Insider recently spoke with Jilliene to hear first hand about her company's progress and her vision of real estate investment.  She expressed her enthusiasm for the new world of online investing, and spoke about their recent $1 million deal with Brennan Investment group – the deal that pushed them over $30M.
Jilliene said of Brennan, "I am very impressed with them.  Michael Brennan has invested over $10 billion.  They have great history and great trajectory".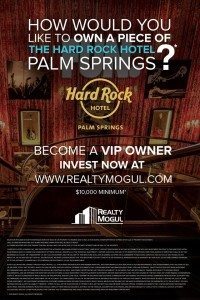 The Brennan deal had a minimum invested amount of $40,000 – with the majority of investors coming in at the $50k to $100k mark.  The platform is seeing investors from three distinct groups of individuals. Of course all of these individuals are comfortable with online investing.  Jilliene described them as coming from three different buckets: High finance types – they work at major banks and understand the deals and are looking for diversification.  The 2nd group are tech people from Google, Yahoo, Facebook etc.  The final group are professionals; attorneys, doctors and entrepreneurs.
When asked about Title III, retail crowdfunding, Jilliene expressed her concern about the limitations; audits, reports and a capped total. But she is not opposed to working with non-accredited investors. While skeptical about Title III, she is waiting for the final rules to drop – like many in the industry.
Asked about real estate crowdfunding in general Jilliene says – there is so much demand.  "It is more about finding the right transaction… We just want to get really, really good at what we are doing … We want to get really great."
Asked about industry risk and challenges, she acknowledges that at some point, "one of these transactions is going to be bad".  There is still risk to these investments (just like any other investment).  "We spend a lot of time and energy educating investors.  The risk / reward should never be overlooked".
Realty Mogul is all about focusing on cash flow for investors. They invest significant amount of time in vetting deals – always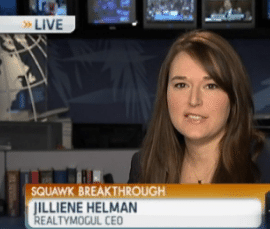 seeking out offers that have a solid risk / reward profile.  The Brennan deal is good example. Not flashy. Great tenant diversification.  The Hard Rock Hotel deal that captured headlines across the nation also was structured to generate solid returns for participants.
While they are looking into expanding their company,  the market is so big and so new now – there is plenty of room for all participants. Today, Jilliene is focused on the core.  Building the brand, working with investors and offering great deals.
(*Editors Note: We received a polite note from Prodigy Network clarifying the amount raised on their real estate crowdfunding platform.  Prodigy has raised $68 million in equity crowdfunding for real estate in the United States.  This is from both US and international investors.)