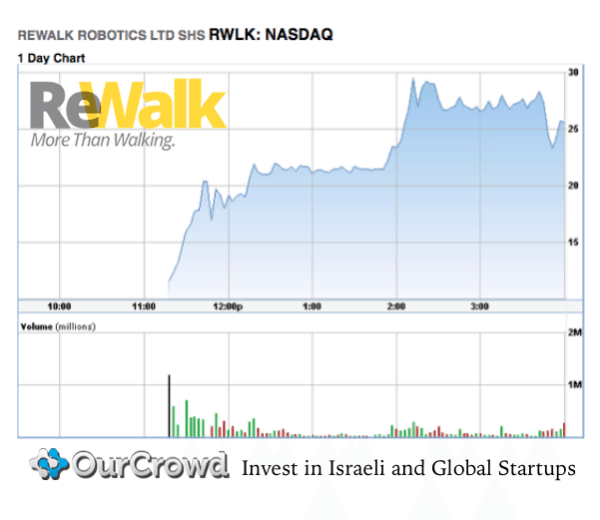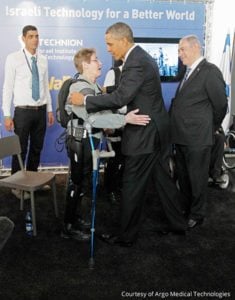 Leading global equity crowdfunding platform OurCrowd enjoyed some very public success this past week as Rewalk, one of the portal's early portfolio holdings, has begun trading on the NASDAQ.  The initial public offering (IPO) was listed at $12 per share with a 3 million share float.  The young company is now trading under the symbol RWLK.
During the first day of trading (Friday, September 12th), shares rocketed; more than doubling in price closing at $26.50.  Rewalk opened at the $12 IPO price but quickly pushed higher – at one point touching $30 per share.  Share volume topped 12.7 million shares.  Briefing.com stated that originally there appeared to be little demand for the IPO and in fact the offer had been scaled back from a previous plan of offering 3.4 million ordinary shares in a price range of $14 – $16.
The underwriters have been granted a 30 day option to purchase an additional 450,000 shares at the IPO price.  Barclays Capital and Jeffries were joint book running managers on the offer and Canacord Genuity was acting as co-manager.  The net proceeds for Rewalk were expected to be approximately $31.5 million after expenses.  The new funds will be used to grow the existing business while boosting R&D for product development.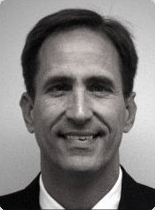 ReWalk, previously called Argo, has designed wearable exoskeletons for individuals with spinal cord injuries. ReWalk is the first and only FDA approved device for use in the home.  Larry Jasinski, CEO of ReWalk spoke about their product;
"This revolutionary product will have an immediate, life-changing impact on individuals with spinal cord injuries.  For the first time individuals with paraplegia will be able to take home this exoskeleton technology, use it every day and maximize on the physiological and psychological benefits we have observed in clinical trials," he added. "This is truly the beginning of 'ReWalking' as a daily reality in the U.S."

The company has generated significant buzz in the popular press and was featured on CNN earlier this year.  ReWalk is one of the very first equity crowdfunded companies to list on a public exchange, a move that was announced back in June of this year.
ReWalk, an Israel based startup, was one of the very first companies to leverage the OurCrowd equity crowdfunding platform initially raising $1.3 million to fund their business. OurCrowd takes a global approach to investment crowdfunding and while focusing on Israel – the platform has expanded its reach to offer shares in companies from other parts of the world.  OurCrowd is unique in the fact that each company receives an investment from OurCrowd so the portal has "skin in the game" – generating greater assurance from outside investors.  This most recent news adds further data to the validation of the crowdfunding process and specifically the

OurCrowd strategy.  Listed companies on the OurCrowd platform are thoroughly vetted by management before the offer lists to outside accredited investors.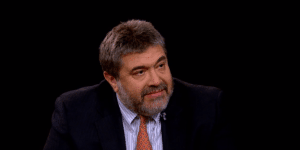 OurCrowd has rapidly become one of the largest equity crowdfunding platforms in the world.  The company is run by visionary investor Jon Medved.  The portal announced they had raised over $60 million in the first 16 months of operations (as of this past July).
Larry Jasinski commented on their partnership with OurCrowd this past summer;
"OurCrowd did their diligence thoroughly, effectively and quickly which was appreciated and valuable for an operating company. Their team has a combination of deep experience, meaningful skills and enthusiasm for their mission. They also have provided key contacts in the US and in new areas for us such as Australia."
Update:  ReWalk shares continue to defy gravity today having now more than tripled in price.  At last look shares were trading over $40/share having touched $43/share earlier today.  The dramatic move was significant enough to generate some additional press coverage as early investors have apparently captured an enormous windfall.  Now 2 trading days on the NASDAQ is not exactly indicative of future results and share price will certainly settle down over the next few days but anyone buying at the IPO price of $12/share would be pretty pleased.  Also – I wonder who advised ReWalk to lower the IPO price from $16/$14 to $12?
Investors Business Daily noted that ReWalk was the fifth IPO this year to jump 100% or more on its first day of trading and the only IPO since 2000 to do so after pricing below its estimated range.