In July of 2012, award-winning author Neal Stephenson teamed up with Seattle's Subutai Corporation and launched a campaign on Kickstarter to raise $500,000 to "revolutionize" sword fighting video games by bringing his game CLANG to life. Within its 30-day run, the project easily passed its goal, raising $526,125 from 9,023 backers. A year later, Stephenson announced that he had to put the project on "pause" for the time being. Now, unfortunately, he has revealed that intends on abandoning it after all.
On Thursday (September 18th), Stephenson took to the update section of the crowdfunding campaign and wrote a lengthy explanation to the project's failure: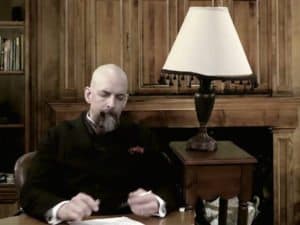 "A year has passed since our "pause button update," and it's been a busy year. To explain everything that I and others have done on the CLANG and post-CLANG fronts since then would require a book. That is a fact that I can verify, since I sat down a few weeks ago to write another update, and actually have ended up writing a book about it–a short book, by my standards, but way too long for an update. Maybe it'll eventually get published in some form."
"In the meantime, here's the closest I can come to a TL;DR. Last year, Subutai Corporation delivered the CLANG prototype and the other donor rewards as promised. The prototype was technically innovative, but it wasn't very fun to play. This is for various reasons. Some of these were beyond our control. Others are my responsibility in that I probably focused too much on historical accuracy and not enough on making it sufficiently fun to attract additional investment."
"Members of the team made large personal contributions of time and money to the project before, during, and after the Kickstarter phase. Some members, when all is said and done, absorbed significant financial losses. I am one of them; that has been my way of taking responsibility for this. The team had considerable incentives–emotional and financial–to see CLANG move on to the next round of funding. They showed intense dedication and dogged focus that I think most of our backers would find moving if the whole story were told. I will forever be grateful to them. In the end, however, additional fundraising efforts failed and forced the team to cut their losses and disband in search of steady work."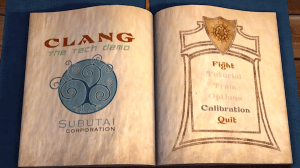 "As all this was happening, new ideas and opportunities presented themselves. These reflect a lot of experience that was gained and connections to the industry that were made during that project. Although these ideas and opportunities may ultimately wind up in some of the same places we wanted to take CLANG, they will do so in non-obvious ways, by starting from a clean sheet of paper in each case, building new teams, and pursuing projects that in some cases have no obvious connection to historical sword fighting."
"I have delayed talking publicly about these projects for a long time because I kept thinking that at least one of them would reach a point where I could describe it in something other than generalities. I apologize for that delay. But now a year has passed since the last update and I've decided that it's cleaner and simpler to cut the cord, and announce the termination of CLANG. Future announcements can then happen in their own good time, giving any new projects a fresh start."
"By combing through comment threads and emails we have identified around two dozen CLANG backers who have asked for refunds. Those have already been processed; those people have their money back (about $700 altogether). We think that is within the normal scope of a Kickstarter project and we don't think it sets any precedents that would give other organizations misgivings about using Kickstarter to fund their projects in the future."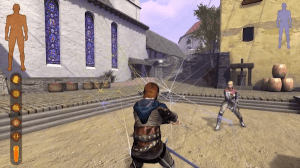 In regards to his "backer" recommendations, Stephenson added, "Other backers may now opt in to a list called REVERB from which future announcements will be made about upcoming projects. It is possible that these projects will one day yield bonus rewards for CLANG backers, but no guarantees can be made on that front since these projects are just getting off the ground and will likely involve entities other than Subutai Corporation. My recommendation is that you sign up for the list."
Following the announcement a growing number of comments indicate that more supporters would like their money returned.
Have a crowdfunding offering you'd like to share? Submit an offering for consideration using our Submit a Tip form and we may share it on our site!